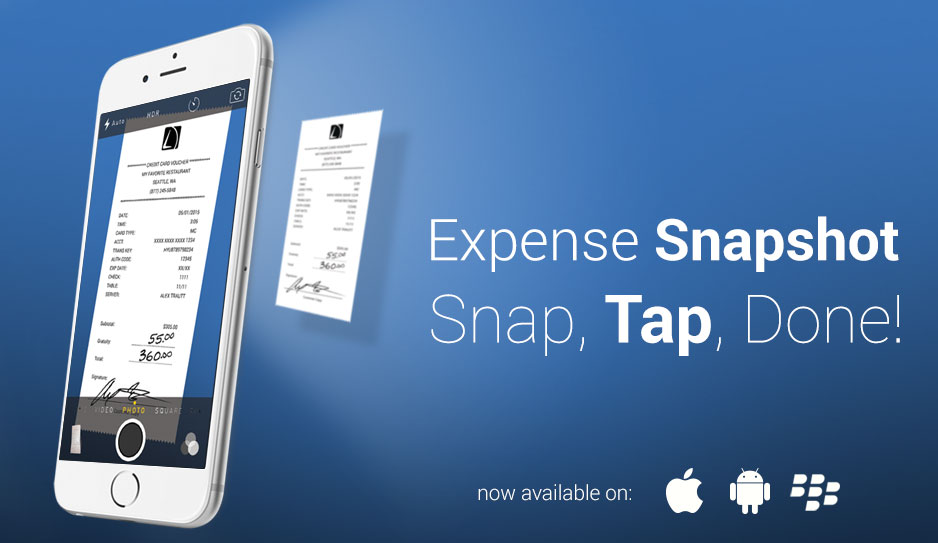 Expenses add up. So does the work of tracking expenses. Now, Bill4Timers, you can toss receipts before you leave the table.
Announcing the new Expense Snapshot feature, now available in Bill4Time on your iPhone, Android and Blackberry devices.
Whenever you enter an expense in the Bill4Time app, you can tap the camera button to snap a picture of the actual receipt. Now, all of that detail appears with your expense entry and automatically uploads to your online Bill4Time account. When you're building the invoice weeks later, you may attach the receipt in full detail if you want – without the hassle of keeping track of the actual paper receipt.
Settling the bill at a restaurant? Snap, tap, done. Meticulous accounting details, finished at the moment you have the expense.
Forget worrying about losing the receipt. You'll never have to guess how much you paid for that lunch early on the project. You'll never need to leave an expense off your invoices because the receipt went with your jacket to the dry cleaners. You'll never have to root through your trash bucket to recover $51 spent in the service of your customers.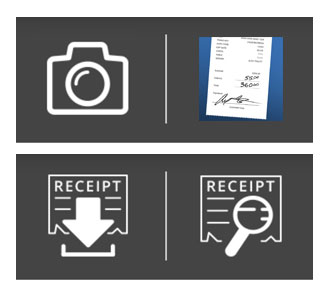 The Expense Snapshot also means you can view any uploaded receipts in the Bill4Time app. Open up common picture formats (.jpg, .png, .gif), working documents (.doc, .xls, .ppt, .rtf, .pdf) or even web  documents (.xml, .html).
Now, Bill4Timers, you can trash the receipt while tracking the expense in perfect detail.