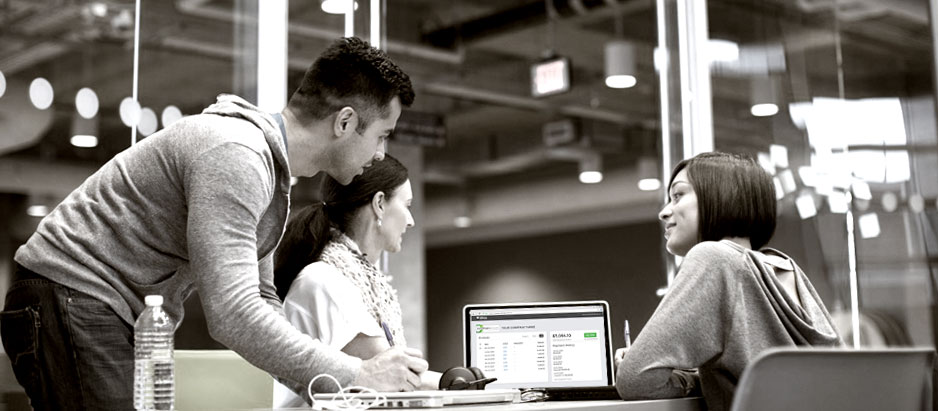 Professionals have an image to maintain: a cool-headed savoir faire, appropriate dress, impressive office and just the right balance of tech.
Asking to get paid doesn't quite fit the image.
We all invest in controlling and improving our professional stance, whether it's diction courses to improve our speech or reading to stay relevant in a changing age – and then we dismiss collection problems because it would appear crass or possibly jeopardize a client relationship you've cultivated over months. It's time to turn your savoir faire toward the crucial step of collections.
Whether you're in law, consulting or the creative field, you can find a way to keep your professional image while getting paid like a pro. Here's how.
To get paid, get proactive.
First step to getting paid like a pro is to own the process.
Work out your whole business cycle from marketing to payment, and don't leave the method of payment, the terms or the timing up to the client. Don't tell yourself, "Whatever's convenient works."
Take responsibility for getting paid. After all, you take responsibility for marketing and staying productive. Why get squeamish now? Add a good dose of respectability to your firm, agency or freelance reputation when you determine which policies you'll follow:
Determine how much your services are worth. A pinch of research will yield endless discussion.

Click here for our article on marketing via discounts.

Decide when you get paid. When's the deadline to pay an invoice payment? What are the late fees?
Determine your policy for delinquent accounts. Attorneys have legal requirements to meet before stopping work. What can your graphic design firm learn from them?
Formalize agreements with contracts. You'll thank us later.
We all wish we could take our clients at their word. But, let's face it. If promises were dollar bills, our clients would have an easier time putting their money where their mouths are.
To get paid, set expectations early.
Think about it. You pay when it's expected, whether you're paying rent, the restaurant bill or for professional services. So do your clients.
Share these policies in a simple, clear way – and do it early in the relationship. This communication might seem distasteful if you're not used to it, but consider this. As professionals, we tend to invest a lot in keeping the client happy. One of the simplest ways to make them happy is doing what you say.
The first step, though, is saying what you'll do.
To get paid, invoice frequently.
Invoicing is communication. The only difference between your invoices and carefully worded emails to the client is that invoicing directly results in getting paid.
Brennan Dunn, author and owner of a Virginia-based consultancy, recommends invoicing at least once a week, to shorten the loop between sending invoices and getting paid. Monthly invoices with 30-day terms mean you're waiting about two months before getting paid for your work.
That may be fine if you've got the cash flow of a large agency, but it can put the one-man firm in the hurt locker.
Pro-tip: Pave a payment path.
The easiest way to get paid is making it easy to pay you. That's the lesson everyone from utility companies to online retailers are learning.
With mobile-based or web-based bill payments, you can eliminate obstacles for your client and make it easy for you to get paid. And it's hard to ignore bills that are easy to pay.
For Bill4Timers, one of their best online payment options is already available: the Client Portal.
As you create invoices from your tracked time, the Client Portal will automatically email your invited clients to let them know that the next invoice is available. Plus, after they securely login, they can pay it right then and there. It's like having your own accounts payable and accounts receivable departments, and that's a boost to your professional credibility.
When you use the Client Portal for payments, you can take the money conversation off the table and get down to business.
After all, you're a professional. And professionals get paid.