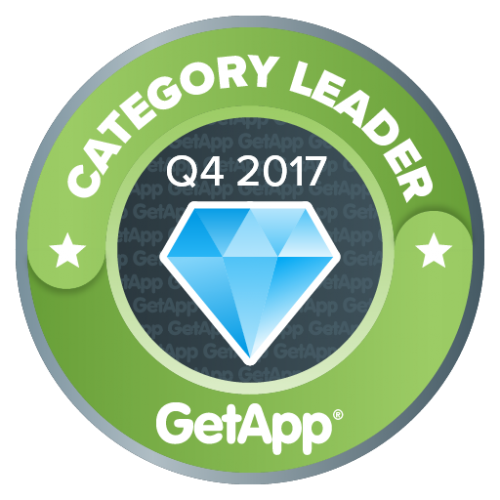 Bill4Time is humbled and honored that it's time tracking and billing software has been ranked a Time & Expense Tracking software category leader by users on GetApp, the most trusted review site for business software. GetApp's Category Leader rankings highlight the top 25 cloud-based business applications for every essential business operation, including timekeeping and billing. The ranking uses five unique data points to assess apps, giving software buyers a shortlist of some of the top cloud-based solutions for their growing business.
"We are extremely excited to be recognized by GetApp. Our team has worked tirelessly over many years to produce the highest quality product for our customers. As always, we would like to thank our customers for helping us achieve this recognition."
– Steve Reardon, CEO Bill4Time
GetApp ranks apps for Category Leaders based on user reviews, integrations, mobile platforms. media presence and security. The scoring system ensures that the ranking is completely independent of any commercial relationship that GetApp has with software vendors. High user opinion, the ability to function well with other software solutions, availability on mobile, a strong online presence, and a high level of security reflect applications that are reliable and well-respected in the market. Companies can use this list as a point of reference in their decision making process so that they can choose the best software for their particular requirements.
Bill4Time is a leading time tracking and invoicing software that is integrated with QuickBooks, LayPay, PayPal, and Stripe. It is easy to use with comprehensive features and ideal for small to big companies. The exceptional customer service as well as the many customer benefits make Bill4Time the perfect choice for companies who need a convenient and cost-effective time tracking and billing solution. For more information, please visit https://www.Bill4Time.com/.