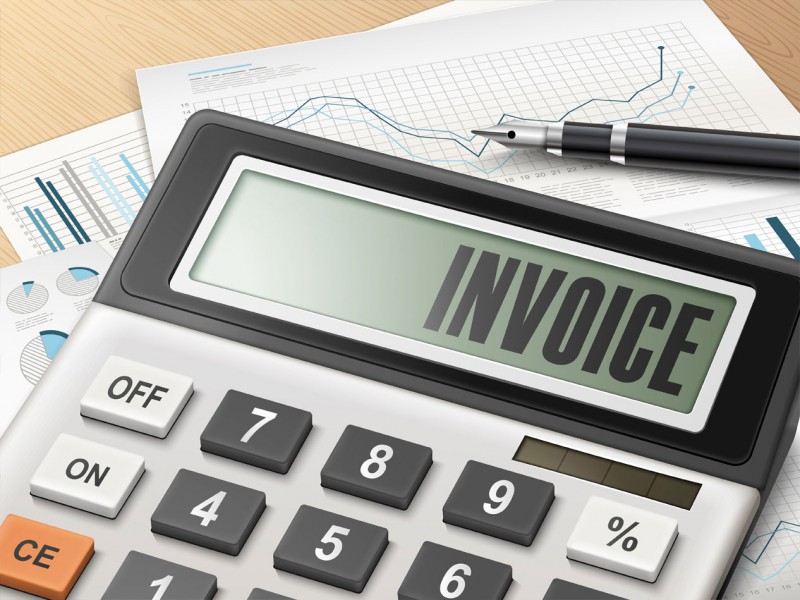 One of the most stressful times for a small business of any size is when cash flow grow tight because payments are not being made in a timely manner. Sometimes the answer is how you invoice and your communication with the customer—setting expectations, defining roles and terms—all of which can create barriers in getting paid on time.
Below are a few tips to help create a streamlined invoicing process that removes these barriers so you get paid faster.
Use Invoicing Software
Aside from giving your business a professional look, using invoicing software has several other benefits. Invoicing software demonstrates to your clients that your business is professional and organized. It's one way of showing you are "legit." For the business owner, it creates an easy way to keep your eye on your organization's financial health. You can track promotions, learn how quickly customers pay and which invoices are past due. You can run detailed reports  that will assist when customers inquire about invoices and payment history and more.
Discuss Invoicing at the Beginning
When you initiate a relationship with a new customer, confirm the invoicing details as soon as possible. Some customers will stall making payment simply because some information is missing, such as a purchase order number.  Be sure to know what information you need to provide customers so they can process the invoice quickly.

Does your customer need your W-9? Do you need to include a specific project name or identifier? Does your customer have multiple business addresses and is there a specific office that just processes invoices? Is there a specific person?
Know how the customer wants to be invoiced. Online or via snail mail? Some like email but still want a hard copy. Send what your customer wants.

Clearly Define Terms
Often, businesses forget to specify payment terms and just leave the default "upon receipt" on the invoice. Studies have shown that stating "Due within 21 days" actually accelerates the payment process versus  "Net 21 days" or "due upon receipt."  Stating the latter can actually delay payment 21 or more days as customers will wait until the date due!
Define When to Expect Invoicing
Businesses that offer online payment options are often paid 30% faster when compared to traditional means. By allowing your customers to pay by credit card or PayPal, you are removing many of the barriers of making payments on time.
Communicate
You know that you can depend on your invoicing software so confirming you sent the first invoice is another way of setting expectations. Email the person who is supposed to receive the invoice and anyone who needed to be copied. It can be included as a casual mention that is added to a project update. Do this for first-time customers or for those that are chronically late in paying. For first-time customers, this will ensure your invoicing details are correct.
Send Gentle Reminders
Not everyone pays 100%  on time. Some people unintentionally forget. Initially, assume your invoice was misplaced or forgotten by mistake and frame your reminders accordingly. When sending an invoice again, include some wording for special situations:

The invoice that was sent hasn't been viewed. Just in case it didn't make it through correctly, attached is a PDF of the invoice for your review. Thank you so much.
You've been busy with the new project launch so my invoice is probably buried in your email. I'm resending for your convenience.
I realize you just got back and have a lot of catching up to do. Attached is my invoice since it's has been 30 days.
This is just a friendly reminder about my invoice from last month. Since it's been 30 days, I thought I'd reach out and see if I could answer any questions you may have. Please let me know.For the most part, this should solve the issue and you should get a response and payment. If not, send a reminder to someone else and let that person know you haven't heard back about your invoice.

Draw a Line in the Sand
If the above reminders go unnoticed, then you may have to be a bit more aggressive, especially if the invoice is seriously overdue. Before you draw that line, consider the following:

Do you want to retain this customer? If so, being sympathetic may earn you loyalty points.
Can you halt delivery or case services? Again, this choice may come down to if you want to retain this customer or not.
Send your invoice via email or snail mail or both. Call your customer and let them know that you understand that times may be tough, but you did agree upon the services or the product delivered and that you are due payment. Yes, it's hard to do. You will be uncomfortable, but this is business. You are likely not the only vendor that hasn't received payment and not the only one bringing up the issue. But if you are the only one applying pressure to be paid, you will most likely be the first to get paid after utilities and rent. While late is never good, it is far better than never getting paid.
Bill4Time makes invoicing easier so you get paid faster. Bill4Time offers an end-to-end invoicing tool, complete with invoice templates, that helps make creating, branding and sending invoices easy. Plus, we offer a client payment portal with convenient online payment options including credit cards and even PayPal. Bill4Time makes it easy to track time, invoice and collect payments in one simple system. Check it out. Get a free 30-day trial and see how Bill4Time can make invoicing and getting paid easy. You won't regret it.