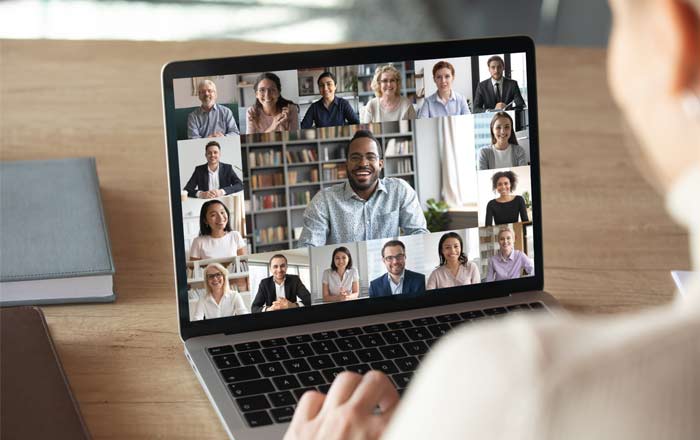 You're ready to go remote.
You've seen the benefits that come with remote work — double-digit growth year-over-year; happy clients, employees, and shareholders. You're excited to receive the benefits. The pandemic taught the legal industry that, not only can firms continue to survive through a crisis, they can prosper.
You can prosper.
This is great news, but it's also a bit overwhelming. If you've decided to make the switch to remote work, in some capacity, where do you start?
What law firms need to go remote, successfully
If you're looking to make the switch to remote work and you'd like your efforts to be successful, you'll need a plan. Your plan needs to be customized and designed specifically around your law firm, employees, and the needs of your organization.
Identify your firm's culture
Choose your remote work style
Create systems, policies, and procedures
Select tools to help you manage your systems, policies, and procedures
Conduct a test rollout
Seed your organization with influencers
Initiate a firm-wide rollout
This seven-step process is a concrete plan you can use to ensure your transition to remote work is successful. Let's take a look at the first step for law firms looking to make the switch towards remote work.
1. Identify your firm's culture
Researchers Robert E. Quinn and Kim S. Cameron, discovered there are four types of organizational cultures.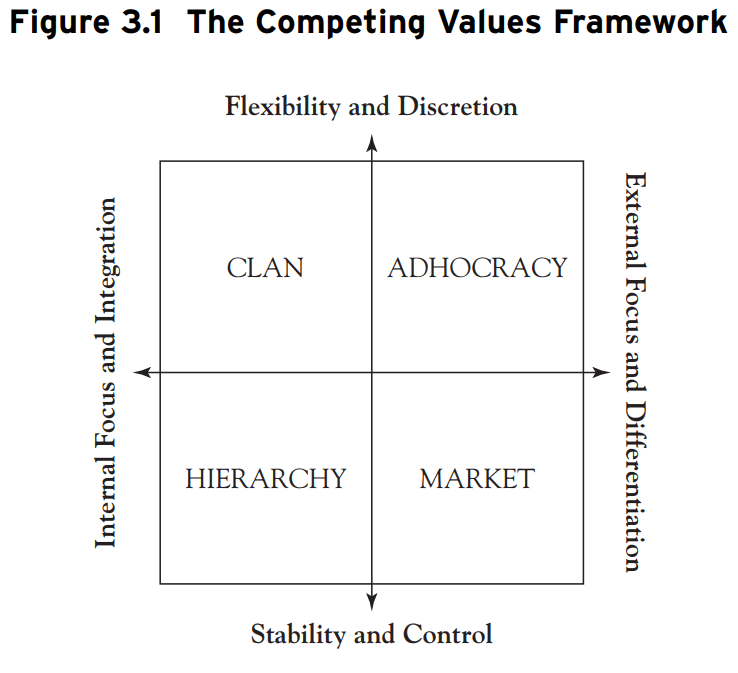 Adhocracy cultures are temporary and focused primarily on change. These cultures are often characterized as "tents rather than palaces," conveying the fact that these firms are quick to reconfigure themselves rapidly in the face of change. These firms require variation, are highly adaptable, flexible, and creative.
Clan cultures are family-like; there's a concerted emphasis placed on mentoring, nurturing, and investing in the growth of those in the clan. It's a family-like environment that's oriented around doing and accomplishing together. In this culture, employee development is a must, approaching clients as partners essential—engagement, commitment, and loyalty non-negotiable.
Hierarchy cultures depend on established traditions, structures, and routines. These law firms focus their attention on perfection, efficiency, stability, and doing things the right way. Each person is expected to adhere to predefined roles. Clear lines of decision-making authority, standardized rules and procedures, structure and control, and accountability mechanisms are indispensable.
Market cultures are utilitarian and primarily focused on returns. Internally, law firms with market cultures are competitive, achievement-focused, and driven by outcomes and prestige. In the words of General Patton, market organizations "are not interested in holding on to [their] positions. Let the [enemy] do that. [They] are advancing all the time, defeating the opposition, constantly marching toward the goal."
This is a crucial first step.
Understanding your firm's existing culture is crucial because it functions as a protective barrier around your organization. For example, implementing aggressive, achievement-oriented procedures in a clan culture will doom your remote work rollout to failure.
What if you don't have a culture?
Ask the average associate or support employee in your law firm about the values in your firm; you'll probably get a different response each time. Ask them to describe the law firm's culture, and you'll receive blank stares. If employees and clients don't understand it, the words "values" or "culture" sound gimmicky or pretentious.
Nothing could be further from the truth.
Jeff Lawson, co-founder of Twillo, explains the difference between values and culture. He shares a simple formula you can use to establish concrete values and a healthy firm culture.
Values are written down. Your values are written down and shared with everyone throughout the company.
Culture is living values. It's how the people in your law firm live out the words written in your values.
See for yourself.
Here's the part most law firms get wrong.
Firm leadership decides that they're going to come up with the values for the firm. That approach is doomed to fail. According to Lawson states that your firm's values, to be successful, come from the tribe (your employees). They're not created from the top-down; they're projected from the inside out.
Here's why this matters.
The remote work style, approach, and tone you take should match the type of culture your organization has.
2. Choose your remote work style
Remote work is a broad category.
Many assume the term "remote work" is synonymous with virtual law firms, which isn't necessarily the case. Does remote work mean you're going to need to convert your law firm to a virtual one, even if you're not ready?
Not at all.
You can decide which remote work style works best for your organization. Here are some options you can use to customize, tailor, and deploy remote work in your law firm.
Allow top performers to work remotely, on a trial basis
Permit specific practice groups or employee types (freelance) to work remotely during the vetting process
Apply specific iterations of remote work (telecommute, flex work) where employees have specific parameters governing remote work
Go 100 percent remote and convert your traditional law firm to a virtual one
Go 100 percent remote, switch to a virtual law firm; focus on building a results-only-work-environment (ROWE)
See the differences with each one?
Each of these options provides law firms with the flexibility they need to achieve their desired outcomes. If you're dealing with a market culture, you may want to present remote work as an exclusive privilege for top performers. If you're part of a clan culture, you might pitch it as an option that maximizes employee health and well-being.
Everything about your approach needs to be customized.
3. Create systems, policies, and procedures
As I mentioned in my previous post, the structures you need to build a successful virtual law firm are the very same ingredients you need to develop a successful traditional firm. They're fundamental components every organization needs to grow successfully. Here are the essential elements you need to build a successful legal practice.
Financial management. Cash flow is to a business what blood is to your body. This is the foundation of your virtual law firm. If you don't have a clear set of guidelines to govern cash flow, you won't be able to keep cash flowing into your firm.
Communications management. Poor communication = a cash-poor legal practice. Communications management covers internal and external communication — sales, marketing, business development, origination, etc.
Systems management refers to the rule sets that maintain standards and performance. It shows employees (who aren't knowledgeable veterans) how to produce the results you need and how to sustain firm-wide quality standards you've set.
Legal management is your area of expertise. From a firm management standpoint, legal management is all about managing risk.
Service management. The part of your business your clients pay you for. It's an important part of a healthy law firm; it's also the client-facing portion of your organization. That said, it's also the least important part of your firm. If your service is amazing, but you have poor cash flow management, for example, long term survival is unlikely.
Using remote work as a guide, you'll have the tools you need to amplify, negate, or circumvent the class structures in your firm. Here are several guides you can use to establish the systems, procedures, and policies you need.
I've shared additional guides for each of the sections covered in my previous post, which you can find here.
4. Select tools to help you manage your systems, policies, and procedures
The right tools amplify your firm's performance and productivity. In the right hands, these tools create leverage and growth — attracting and retaining top shelf clients, saving you time and money, boosting and compounding employee productivity.
Your tools typically fall into one of five categories:
Feeders provide you with important must-have information, e.g., legal research software, case management software, communication portals, and data analysis tools.
Organizers, arrange people, information, resources, and time. Specialist tools i.e., practice management software, ensure firm-wide standards are met consistently with minimal input from firm leadership.
Unloaders unburden. Unloaders manage tedious, repetitive, or unsuitable details and tasks. Unloaders are guardians of the 80/20 rule. This includes specialized tools like time tracking, calendaring, client portals, and CRM tools.
Dealers create openings and opportunities. These tools notify you of opportunities, e.g., upcoming projects or client matters, platforms that provide business development or speaking opportunities.
Enforcers act as policemen. Enforcer tools ensure firm-wide standards are met consistently (i.e., minimum billing increments). Enforcer tools like practice management software protect your time, schedule, and boundaries from intentional or accidental abuse.
These tools are important because they protect your billable time. They manage the amount of time associates and support teams spend on nonbillable work. As we've seen, this has a significant impact on your utilization and realization rates.
The better your toolset, the better your performance.
It's a layered approach requires the upfront work we've invested so far to get to this point.
5. Conduct a test rollout
A phased rollout is generally a good idea. When it comes to changes and growth you'll need to account for two specific details:
Transitional pain: The period of time where you switch from the old to the new, during which the "pain" that's supposed to be relieved actually gets worse.
Murphy's Law: An adage that's typically stated as "Anything that can go wrong, will go wrong."
How you count for these events?
You ask your top performers to lead the charge. You give your best employees, the top 10 percent, the opportunity to go remote first. You give them a chance to weigh-in, asking them to share their insights, feedback, and experiences while working. These top performers are capable and efficient. They're also far more likely to adapt to a drastic change in circumstances.
Why make things harder for your top performers?
Because they can handle it. You can reward them with incentives, additional privileges, and details. Then, use their feedback to improve remote work conditions.
Who are these employees? More importantly how do you go about finding them?
First, take a look at your top performers (you know who they are). Then, out of your top performers, identify those who are highly conscientious. If you're not sure how to find them use OCEAN to identify the conscientious employees in your firm who are a good fit.
What I mean by conscientious?
Conscientiousness reflects a tendency towards trustworthiness, self-discipline and reliability instead of spontaneity. Highly conscientious people are hardworking, reliable and focused. Employees who are conscientious will either be industrious, hard working and focused on performance and competence or orderly more organized and less cluttered (e.g. highly organized, efficient and neat).
These employees will provide you with a mountain of data, especially if they're agreeable.
6. Seed your organization with influencers
You've done it, you've ironed out the majority of the bugs in your remote work rollout. What happens next? You ask your top performers to your remote work initiative internally to other employees. These top performers have a considerable amount of clout in your organization.
This gives them influence.
Ask your top performers to use this influence to get weigh-in from the rest of the employees in your organization. This ensures you'll be able to earn their buy-in when it's time for a firm-wide rollout. As you prepare for a firm-wide rollout you'll want to collect the following data:
Employee objections to remote work
Concerns about possible risks
A list of the most common failure points
Employee desires, goals, fears, and frustrations
Work to alleviate each of the issues as they appear. This doesn't need to be done overnight, you can do this one person at a time over many months. Things will continue to get easier as you help your employees.
7. Initiate a firm-wide rollout
If you followed steps one through six and you've addressed the concerns listed in each step, you're ready for a firm-wide rollout. Provide your employees with the tools and resources needed to maintain performance standards.
What if something goes wrong?
Don't be afraid to roll things back, to take a step back and analyze things from a different perspective. If a rollback is necessary be open and transparent with your employees. Let them know what's going on, why it's happening, and the steps are taken to address any problems that have occurred.
Go through steps one through six on an as-needed basis.
Watch for any issues, ensuring that you're ready to deal with any complications that crop up.
This is what law firms need to go remote, successfully
It sounds like a pipe dream to some.
Double-digit growth year-over-year. Happy clients, employees, and shareholders for eager to continue their remote work initiatives. Success in the middle of a pandemic, recession, or temporary downturn.
It's all possible if you have the right system.
400 of the largest law firms in the United States struggled to grow at 1 to 2 percent per year. Virtual law firms and those who rely on remote work experience growth between 15 to 30 percent year-over-year. Traditional firms are fighting for an ever-shrinking piece of the paying client pie.
This doesn't have to be you.
With the right approach, careful planning, and a structured rollout you'll find remote work provides your law firm with the performance benefits you need to build a thriving and successful law firm.
Try Bill4Time for FREE