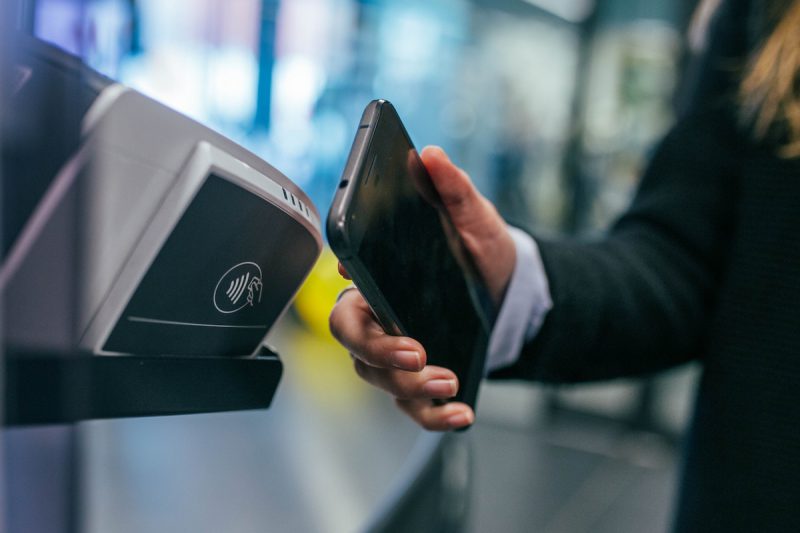 Unacceptable payment terms. It's an easy way to lose good clients. Sometimes it's a major issue for you, other times it's an issue for your clients. Handle this thorny issue poorly and you lose your client.
How do you handle it well?
That's a thorny issue that's often addressed with generic advice, which frankly, isn't helpful.
What do you do?
Do you know which client you're dealing with?
When it comes to payment terms you're dealing with three types of clients.
These are the clients who, for whatever reason, decide they don't want to talk about money. They may decide against "the talk" ahead of time or when it's time to pay. They may be embarrassed to discuss a financial problem, ashamed of something in particular or desperate to save face.
These clients may be confused about the payment terms. Or, they may stop paying when they run into trouble. These clients often demand favorable billing terms (e.g. net 30, net 60) if they're in dire straits, further complicating your cash flow dilemma. If they're mistaken for deadbeats the client/firm relationship may sour.
These clients have decided they'll accept your hard work but they won't pay your invoices. It could be an immediate problem but it's more likely to become a gradual one. These clients respond to consequences, not empathy. They're not interested in negotiating, they're focused on evasion.
Here's why these distinctions matter.
The way you resolve unacceptable payment terms with your clients determines whether or not you'll be paid for your hard work. It also determines when you'll be paid.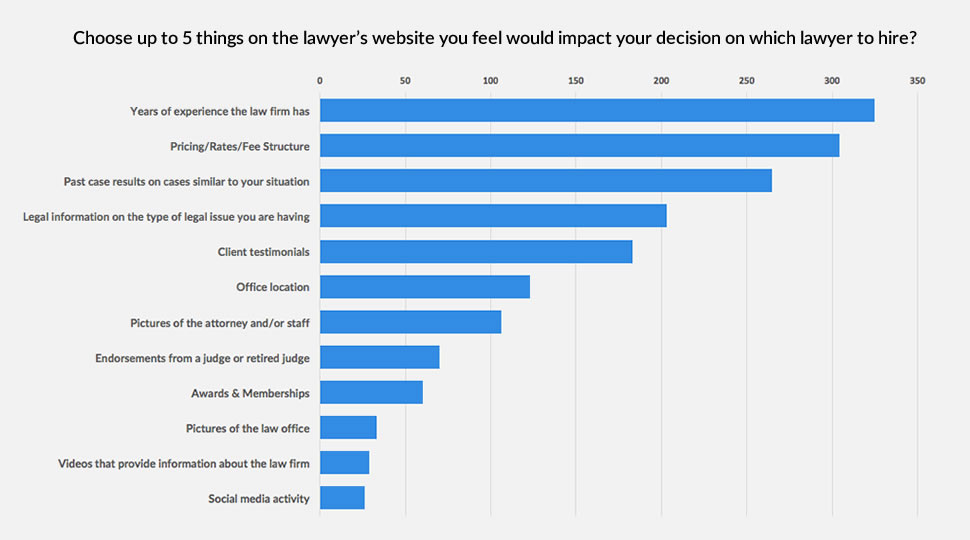 Profiling is key.
Treat delinquent clients like a deadbeat client and they're far more likely to become one. Extend empathy and grace to deadbeat clients and you encourage abuse. Ignore avoiders and you won't be paid.
Your clients aren't created equal
Negotiation works best when you know who and what you're dealing with.
Furthermore, you'll find the 80/20 rule applies here. A minority of your clients produce the majority of your headaches and disputes.
This is good news.
The better you are at resolving unacceptable payment terms, the happier your clients will be. The better you are at profiling your clients, the better your cash flow will be.
It starts with payment terms.
What are unacceptable payment terms exactly? An unacceptable payment term is any arrangement you feel is unacceptable to your firm. That seems broad and very generic so let's add some qualifiers.
Good payment terms…
Are consistent with the standards you set and previously discussed with your clients. Hourly, retainer, fixed fee – the fee arrangement doesn't matter. What does matter is consistency. You're consistent with the standard you set.
Are clear. It's a good idea to verify that your clients understand the conditions of your payment terms ahead of time. It's also important that you get a clear idea of your clients expectations regarding your payment terms ahead of time (e.g. I expect you to work with me if I run into trouble or I don't talk about my financial problems).
Depend on mutual consent. Were you bullied into net 60 terms to win business? You're probably going to want to renegotiate, especially if clients take 90 or 120 days to pay. It's the same for your clients. If they received unfavorable terms when they were desperate, they'll want to (a.) renegotiate for more favorable terms or (b.) move on as soon as they're able.
What if you're working with them for the first time?
Same thing.
The first step is negotiating payment terms that are consistent, clear and agreeable to both parties. There's just one problem.
The Yes.
Getting clients to say Yes is horrible, if you don't know what kind of Yes you've received.
You want the Yes.
You want your clients to commit to the payment terms you've proposed. In fact, you don't want the No. The No is what's horrible. Yes is the only way you get what you need.
Which is why Yes is the problem.
Which yes have you received? Because there are actually three different kinds of "Yeses." Do you know what they are?
Counterfeit yes. The dishonest yes clients give knowing that they plan to renege on you later. They'll claim their situation has "changed" or cite cutbacks. They'll use this yes to get you to go away.
Confirmation yes. It's a reflexive response to black and white questions. It's the yes we're often tricked into giving. It's an affirmation with no promise of action or results.
Commitment yes. Genuine agreement that leads to action and/or results. The yes you give when you really mean it and fully intend to commit to a particular course of action.
What you really need is a No.
No leads to clarity. It shows you whether you're dealing with an avoider, delinquent or deadbeat client. It gives you a clear path to follow. When you hear the word No does it mean they're…
Not ready to agree?
Don't understand (but are too embarrassed to admit it)?
Feeling uncomfortable?
Interested in an alternative or something else altogether?
Looking for more information?
Going to need to discuss things with someone else?
Not able to afford your services at all?
Simply not interested in working with you?
Only one of these is an explicit rejection. Which we automatically assume. But this isn't what No actually is. No provides protection, gives us control, it helps us feel safe and secure.
How do you use No?
It's simple. You lead with a simple question.
What about this payment arrangement isn't working for you?
What payment terms would better for you?
Would _____ work instead?
What is it about these payment terms that doesn't work for you?
Then you listen.
You give clients the unconditional positive regard they need. You give them the permission they need to say No. You create psychological safety. Give clients the attentiveness and respect they need and they feel heard. Understood.
Then, you summarize.
You repeat their words back to them, summarizing things in your own words. How do you know you've succeeded? When you hear a variation of the phrase "that's right." This tells clients they've been heard. It's the breakthrough you need to address their core issues.
This all sounds like touchy-feely nonsense.
I hear you.
And you know what? It is. It is a bit touchy-feely. But it's also something clients need. When they're free to say No, they're free to say Yes. To give you the commitment you really need.
Sounds cliché but it's true.
Wait a minute. Does this mean you're going to bend over backward and give clients whatever they want? Not at all. It means your clients are free to say No to your offer. Nothing more, nothing less.
This doesn't resolve unacceptable payment terms
It's true.
These strategies won't work unless you have the missing ingredient.
An unknown, unknown.
It's what risk analyst Nassim Nicholas Taleb calls the Black Swan. In this case, a Black Swan refers to game-changing knowledge, circumstance or events.
What does that look like?
Your client won't pay unless things go their way (deadbeat)
They've run out of money (delinquent)
They're angry with you and disappointed at how you've handled their case (avoider)
You humiliated them in front of their colleagues and they want to fire you, without paying (deadbeat)
Your client isn't looking for resolution, they want to drag things out to bankrupt their spouse (avoider)
These are all game changers, aren't they?
That's the problem. Most attorneys receive generic advice. If clients agree to payment terms but fail to keep their word the advice is the same.
Follow-up, offer payment plans, sue if necessary.
These articles aren't offering strategies that produce the long-term results you need. It's generic advice that neglects the real problem.
The Black Swan.
You can find the Black Swan if you use the tactics I've shared so far. You can find it if you have the right strategy.
What if you don't though? What if your client refuses to give you a No? What if you can't find the elusive Black Swan? What if you do everything right and still fail to get the No?
You can't resolve the problem.
You can't fix these unacceptable payment terms.
You can resolve unacceptable payment terms
You can do it without losing clients.
It can be difficult to resolve. It's a major issue for you, it's an issue for your clients. Handle this thorny issue well and you'll be rewarded with a Yes. The commitment Yes that produces the long-term results you want.
How do you get the Yes?
You start with No. Make it safe for your clients to say No. Give them the attentiveness, psychological safety and respect they want. Listen, then summarize. When you hear "that's right" you'll know you've succeeded.
Negotiation works best when you know who and what you're dealing with. Profile your clients then draw out their No. Find their Black Swan and you fix the unacceptable payment terms.
Everything you need to keep good clients.