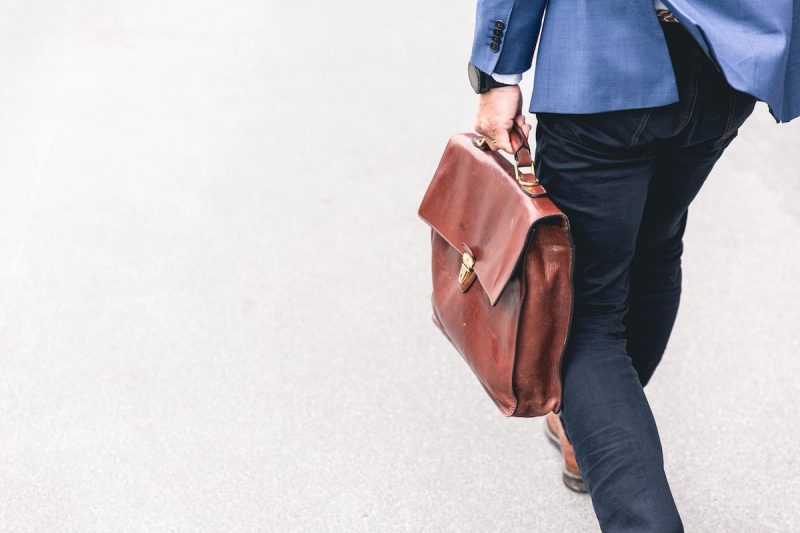 They've given you a mission.
You have to increase the firm's hourly billings by a minimum of 10 percent in three hour's time. What would your answer be? Where would you start?
Could you do it?
Many general litigation firms are facing an incredible amount of pressure. More and more they're expected to deliver incredible results – all while being handicapped by clients and court officials.
The handicap: A sign of disruption or desperation?
There's an alarming trend that's gaining traction.
Morris Ratner, Professor at UC Hastings College of Law, mentions this in the Fordham Law Review. There's a continuing shift of authority away from lawyers and towards courts and clients.
The reason?
Courts and clients are eager to control litigation costs.
It's… unexpected.
Ratner goes on to explain:
"The shift has been accomplished in part via an unbundling of "cases" into "tasks," by virtue of which courts and clients have greater opportunities to demand that each task adds sufficient value to justify its cost."
He continues…
"That judicial management involves unbundling "cases" and converting them into "tasks," from motion practice to discovery, where the judge prioritizes and sequences each task to find the most efficient route to a resolution, e.g., by dispositive motion or settlement.
"Clients looking to control legal spending are [also] unbundling legal work to assign tasks, rather than cases, to individual lawyers or firms, applying procurement principles to source legal projects to the most cost-efficient providers. These same forces have increased the prevalence and commitment to litigation budgets and have pushed flat and other "value based" pricing into a variety of litigation settings. Both mechanisms better align the financial interests of lawyers and clients while facilitating client input into the tasks undertaken to achieve litigation aims. The result is an erosion of the traditional division of authority between lawyer and client along the means-ends continuum"
This seems unreasonable.
But is it really? Is it a sign of disruption, desperation or something else? Perhaps this is simply disruption, a change in the way clients do business with litigators.
Change could be good.
But the fact of the matter here is these changes aren't good. They strip firms with the autonomy and trust they need to advocate on their client's behalf. Clients don't see it that way of course. These cost-conscious clients are simply doing what they can to minimize financial requirements while maximizing their results.
Are they though?
Are they really maximizing the results they're able to achieve by simply "unbundling" cases?
Not at all.
The assumptions clients make here is a faulty one. That the parts (tasks) are equal to the whole (cases). But this is far from accurate. You know it and I suspect your clients know it.
The case is greater than the sum of its tasks
It's common sense.
Top performing litigation firms, they focus on cases in its entirety. There's a massive amount of nuance, background information, history and strategy to be gleaned from these cases.
A piecemeal approach isn't the answer.
So why bother then? Why would courts and clients choose to take an approach that's far more likely to produce lower quality work and inferior results?
Poor realization.
Wait a minute here. Isn't poor realization the firm's problem? Why would courts and clients be focused on realization?
They're not.
Not directly at least. They're focused on the symptoms of a poor realization rate. What are the client-side symptoms of poor realization?
An expectations mismatch. Your client has a desired budget or price range or they expect a specific rate. They miscalculate the amount of time and effort it takes to resolve their matter properly. Naturally, they're surprised when they see your invoice, impacting realization rates.
Clients are dissatisfied. They believe you failed to follow their billing guidelines. As a result, they're dissatisfied with your work on their matter. They're unhappy with the amount of value your firm delivered in comparison to the value they've paid (in cash) to your firm.
A failure to communicate. Clients have asked for more help than their budget allows. Their occasional inflexibility, their unwillingness to negotiate, it's created a bit of a mess. They're now desperate for you to resolve their matter but they're unwilling, for whatever reason, to pay for your team's continued help and support. Often times they're also unwilling to bend on the rigid terms they've decided to adhere to.
Inaccurate time tracking. Are your employees tracking all (billable, non-billable) of their time? Are they tracking it accurately? Poor time tracking means less-than-ideal realization rates. These poor habits produce time leaks (e.g. an associate completes 12 hours of work but only reports 8) which leads to under or overbilling.
Poor systems and procedures. Have clients received their invoices? Are they aware of your payment terms or client expectations? Do you have follow-up systems and procedures (e.g. phone calls, payment reminders, late fees, etc.) to deal with delinquent clients? Is it easy for clients to pay you for your work/time?
These are the broad strokes.
I've covered these realization issues in detail in a series of posts designed to illuminate the problems clients typically deal with.
It's a quandary.
Even if your firm works on a contingency basis (i.e. many personal injury firms), you still need to track your time and bill appropriately.
Why?
You need answers to very specific questions.
Was this case, matter or set of tasks profitable for the firm? Why or why not?
How do we improve firm profitability and quality of work/outcome?
Was under/overbilling a problem?
Did we have trouble collecting our fees from clients in a timely fashion or at all?
Did they receive invoices and statements at the appropriate time?
How many invoices were flagged/rejected by clients?
How many write-offs/write-downs did we issue to dissatisfied clients?
How did these write-offs/write-downs affect our realization rate?
Are we tracking all of our billable/non-billable time?
What is the firm's utilization rate?
Is our utilization rate optimized around best practices?
How do we handle unruly clients who refuse to settle/negotiate but then balk at our invoice?
Do we know which clients or type of client is most profitable for the firm?
Which practice areas or subcategories are most profitable/satisfying for the firm?
Does this really matter?
Shouldn't your focus, as an attorney, be focused on the advocacy, on serving and protecting your client's best interests?
Absolutely.
Here's the issue with that motivation.
Poor time tracking & billing practices = poor advocacy
You've read that right.
If you're like most other attorneys, you struggle with volume. You struggle to (a.) attract the kind of clients/cases you need (b.) you struggle to produce the amount of billable work (or efficient work), your firm needs to survive.
It's a common problem.
I've mentioned this before. Attorneys lose six to eight hours a day on non-billable work. They're paid for (less than) 30 percent of their time. How do you ensure your firm is the exception to this unpleasant rule?
Just follow two simple strategies.
Best practice #1: Optimize firm utilization rates
Your utilization rate is a reflection of your firm's productivity and billing efficiency. The higher your utilization rate, the more efficient your firm. Here are two ways to calculate this:
Billable hours/ total # of hours recorded in a particular time period= utilization rate (e. 25 billable hrs/50 hrs total= 50% utilization rate)
Billable hours / fixed # of hrs per wk = utilization rate (e. 15 billable hrs / 40 hrs per wk = 37% utilization rate)
If you're losing time to non-billable work you'll need to make some immediate changes.
Automate, delegate and outsource non-billable work, wherever possible (Read: Ultimate Guide to Automation for Lawyers).
Remove yourself as much as possible from scheduling meetings or appointments. From time tracking, billing and invoicing (via automatic time tracking). From sales, marketing, client intake and follow-up. Bookkeeping and accounting. Client support, etc. From non-billable work in general.
Optimize your utilization rates: Your financial goals and billable targets. Administrative and business development tasks. Your team's performance and work ethic. Client expectations and communication.
Solo firms have a utilization rate of 25 percent. Firms with four to seven attorneys 40 percent. Firms with 10+ attorneys 50 percent. Aim for a 70 percent utilization rate to start. You'll want to chip away at this slowly, optimizing your firm-wide billable to non-billable ratios.
Best practice #2: Optimize your firm's realization rates (consistently)
Realization is next.
Your realization rate is a measurement of the amount you bill vs. the actual amounts you collect. What most fail to realize is that there are actually three realization formulas you'll need to monitor closely.
Billing Realization Rate
Collection Realization Rate
Overall Realization Rate
I cover these details in depth here in the Optimized Law Firm's Guide to Realization. These realization metrics are incredibly important because they help litigation law firms identify:
The underlying cause of poor realization rates and sluggish cash flow (e.g. micro or macro causes)
Whether their problem is internal (e.g. employees, habits, policies and procedures) or external (poor clients, an inability to pay, unmet expectations, poor communication, etc.)
Specifically where they should begin to make important improvements
How to make these important improvements
Here's the core reason realization is so significant to boosting profitability. Firms are able to keep their fingers on the pulse of their billing and time tracking efforts.
Revenue falling?
If you're consistently monitoring realization you'll know. Employees neglecting their time sheets? You'll hone in on these key details immediately. Are you under or overbilling clients? You'll be able to identify the who, why, when and how much.
Best practice #3: Remove billing/time tracking performance barriers
Time tracking, when it's done manually, is tedious and miserable. When this happens, time tracking becomes a to-do item attorneys work to avoid. If you're a regular reader, you know why this is a problem.
You lose 10 percent of billable time if you record time the day of, once a day
You lose 25 percent if you wait 24 hours to record your time
You lose 50 percent if you wait one week
There are lots of attorneys who choose to "reconstruct" their time at the end of every month (or two). These attorneys lose 55 to 70 percent of their time entries!
Remember my comment earlier?
When I mentioned most attorneys are paid for 30 percent of their time? This is why utilization and realization are so important. It sets the tone for your time tracking and billing protocols.
A better alternative?
Make time tracking automatic. Automatically convert appointments into time entries. Use software to automate the time tracking, billing and invoicing processes. Work to eliminate spreadsheets, manual calculations and post-it notes.
Make time tracking a habit.
Best practice #4: Provide strong attorney/support incentives
The keyword here is "easy."
You'll want to provide those around you with a strong set of motivators. Scolding and cajoling aren't effective motivators, especially if you're looking to attract and retain top talent.
No, you need a system.
With the right system, you make things easy and difficult, all at the same time.
Here's what I mean.
You make it easy for:
Employees to do the work you've asked them to do, the way they need to do it
Clients to pay early/on time
Clients and employees to find the information they need at any given time (via document management)
You make it hard for:
Employees to go against established boundaries and guidelines
Clients to pay late or not at all
Clients and employees to find the information they're not supposed to have access to
Finally, you reward the behaviors you want, you reject the behaviors you don't want. How do you reward the behaviors you want?
Provide early bird discounts
Create a membership system that rewards your best clients with access to exclusive benefits (e.g. software, services, additional support, etc.)
Offer vanishing rewards (e.g. exclusive meet and greets, prestigious awards, access to relevant kingmakers) to clients who pay their invoice by # date (a one-time reward for each month)
Craft irresistible offers for clients who've made [#] payments early
Invite employees and/or clients to events/connections with thought leaders, key influencers or power brokers (e.g. entrepreneur lunch with a key influencer, client workshop with a government regulator, etc.).
After service support (e.g. bankruptcy clients rebuilding their credit within 90 days).
The sky's the limit.
Act ethically and honorably, do what it takes to incentivize the behavior you want. Reject the behaviors you don't want. Give your employees, partners and clients the opportunity to produce the results you need.
You can do it. You can increase your firm's billables
Many general litigation firms are facing an enormous amount of downward pressure. More and more they're expected to deliver incredible results – all while being handicapped by clients and court officials.
It's The Great Restraining.
Courts and clients are eager to control litigation costs. They're "unbundling" cases and converting them into "tasks," from motion practice to discovery.
But a piecemeal approach isn't the way.
It's about optimizing and incentivizing your billing and time tracking protocols. Improving your utilization and realization rates. Creating a series of best practices you can use to produce the results your litigation firm needs.
You have a mission.
Increase the firm's billings by a minimum of 10 percent in three hour's time.
You can do it.
With the right approach and a focus on time tracking and billing best practices you'll have the skill set you need to improve your firm's performance on demand.