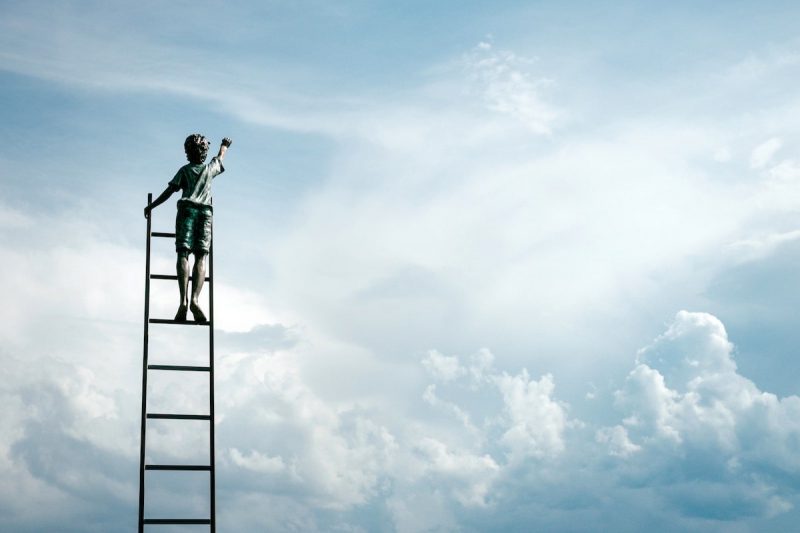 Law firm utilization is a struggle for many attorneys.
Attorneys, as a whole, work incredibly hard. At the end of their day, they're exhausted with little to show for it financially. They're afraid they won't meet billable goals or financial benchmarks.
The fear is pervasive.
What's worse, the heavy expectations placed on your shoulders continues to grow.
Clients expect more yet offer less
Firms are hammered, pressured to deliver.
Clients are refusing to pay for junior/first-year associates.  They're demanding deeper discounts. They balk at your hourly rates. Partners are systematically removing research costs from their invoices – before they're submitted to clients.
It's no surprise.
Firm utilization rates aren't where they should be. Attorneys spend two-thirds of their day on non-billable work.
The good news?
Your firm's performance can be much better than the industry at large. With the right utilization improvement techniques, you'll be able to serve clients efficiently. You'll make far more in much less time.
This sounds like a myth.
But it's reality for a select few. Let's take a look at the techniques they use to improve their utilization rates.
Technique #1: Fire yourself
Attorneys are paid for less than 30 percent of their time.
The reason?
We've just covered it. Attorneys lose six to eight hours a day on non-billable work. Research confirms this: attorneys spend only 28 percent of their day on billable work.
But why?
Attorneys spend the majority of their time on administrative and business development tasks. They waste precious time on details that, while important, don't move them closer to their goals.
Which tasks?
Scheduling meetings and appointments
Non-urgent/critical tasks and deadlines
Time tracking, billing and invoicing
Sales, marketing, client intake and follow-up
Document assembly and management
Bookkeeping and accounting
Client support
Review management
It's counterproductive which is why…
You need to be fired.
If you're looking to improve you'll need to remove yourself from these tasks as soon as possible. This is typically done in three ways:
(1.) Outsource administrative and business development tasks to a freelance provider.
(2.) Automate/semi-automate routine and mundane tasks.
(3.) Hire remote and/or in-house staff to handle each of these tasks.
Note: Read the ultimate guide to automation for in-depth strategies and tactics you can use in your firm.
Here's the point.
You'll want to remove yourself from administrative and business development tasks as soon as possible. These aren't details you should be managing on a daily basis.
You need a team.
If you're looking to grow your law firm in a way where you generate both more revenue and more free time you need to fire yourself.
Technique #2: Neglect your work with systems and procedures
Firing yourself won't work.
If you don't have the systems and procedures your firm needs you won't be able to make it work. You can't fire yourself without them. If you do, you'll be faced with two unpleasant options.
Fix the mistakes/problems they created and doing the work yourself.
Ignore their mistakes and accept the consequences.
See what I mean?
They're both unpleasant. That's because we're missing a key component of firm growth.
Consistency.
It's not just that you want your firm or your results to improve. If it's the fact that you want consistently positive outcomes, right? You want results that meet the high standards you have in mind.
You need a team.
That team, regardless of the composition you choose (e.g. freelance, employee, software), needs a set of systems and procedures. Protocols that dictate the when, what, why and how of work.
How should they answer the phone/take messages?
How do you market and promote your law firm? How do you handle client intake?
What protocols or checklists need to be followed for document assembly and management?
What are your court filing procedures?
Process for dealing with delinquent payments?
Which automatic timekeeping protocols should they follow?
How do they go about scheduling meetings (e.g. depositions, strategy, team and follow-up meetings)?
See that?
There's a reason why solo and small firms struggle to grow. When they're missing the systems and procedures they need there's no way to generate a consistent set of results. There's no way to maintain quality standards.
Which systems do you need?
Accounting systems
Accounts receivable / payable systems
Customer service systems
Office administrative and space management systems
Sales and marketing systems
Human resources systems
General practice systems
Note: Read this post for a detailed list of the systems and procedures you need.
You should fire yourself.
If you don't have systems and procedures in place you won't be able to stay fired. You'll be bombarded with requests from your team asking for help.
"How do I file these court documents?"
"ABC Corp is disputing this month's invoice. What do you want me to do?"
"How do we handle a client who wants to meet in person?"
Here's the bad news.
Fire yourself without the right systems and procedures and your utilization rates will continue to fall.
Things will get worse.
Clients are demanding, they want more for less
Your utilization rate is important.
It's a reflection of your firm's productivity and billing efficiency. There are two ways to calculate your utilization rate.
Billable hours / total # of hours recorded in a particular time period = utilization rate
So…
(25 billable hrs / 50 hrs total = 50% utilization rate)
Or
Billable hours / fixed # of hrs per wk = utilization rate
Another example…
(15 billable hrs / 40 hrs per wk = 37% utilization rate)
You have a choice to make.
If you'd like to build a successful firm that produces more profit year-over-year but rewards you with more free time you need these ingredients.
This is why attorneys struggle.
They, like you, work incredibly hard. It's a discouraging thing to experience. At the end of their day, they're exhausted with little to show for their hard work.
It's no wonder they're burned out.
Individual attorneys are hammered by firm expectations. Solo practitioners are buried under an avalanche of busywork. They're pulled in multiple directions – their personal and professional lives warring for dominance and control.
You can have both.
Get have peace and success, but you'll need to get out of your own way.
You can do this.
With the right team and a clear set of systems and procedures, you'll have everything you need. To improve your utilization rates, to build the firm of your dreams.
Why not start now?