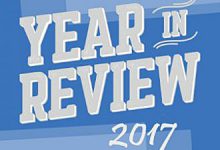 Another year has passed and 2017 has us reflecting on many amazing features released this year and more exciting updates to come.
Just in case you missed it, here are a few features released each month in 2017.
Don't forget to click the month to gain access to the full list of features!
MacOS Desktop Widget – The desktop application allows you to track time and expenses both online & offline. Along with the Windows and Chrome application, we have released the download for Mac.
Added Server Capacity – Doubling the server capacity was made in an effort to improve load speeds and decrease latency for users.
ACH via Stripe – In an effort to accelerate the adoption of secure, reliable, and convenient online payment options for firms and their clients, ACH payments via the Client Portal was released. Not only is this a lower-cost option compared to traditional credit card transactions, but ACH payments offer a more rapid and direct method of payment.
Annual Billing Plans – Annual billing is now available and can be updated within your Subscription. Click here for further instructions.
Invoice Template improvements – implement new features and apply them to all templates, template layouts more responsive to content changes
Box & Files Update – This update streamlines the process of opening files in Bill4Time by opening in new tabs instead of same tab along with improving the upload pop ups with Box integration.
Trust Account Summary Add-on improvements – show/hide, Euro Date format, Bill Start Date observance – Updates to the Trust Account add-on within Invoicing observes date format and selection.
Conflict Check PDF downloads – Updates to the Conflict check allow you to now download and save PDFs.
API – public beta that supports get/read operations from Bill4Time to other applications
iOS update – enhanced expense tracking: Image upload, quantity calc, unit price defaults
Support Site Overhaul – Along with a complete redesign, we've implemented more robust community features that allow our Support team to better track and respond to feature requests, questions, and comments.
Conflict Check is more robust – Update will now scan through project-level addresses for possible matches.
Late Fee Auto-Calculate – Late Fee update that recalculate each time a payment is applied to an invoice or deleted automatically.
Mobile app login tracking – Login tracking for mobile app users has been enabled to track via the account settings in Bill4Time.
LEDES enhancements – Updates to Tax IDs and new Timekeeper classifications to bring into alignment with the LOC revised timekeeper classifications codes.
Batch Trust Payments – streamlined to observe defaults and reduce 'clicks'
Conflict Checker Update – Whole word search has been added so once enabled will limit results to only those that match the exact terms entered.
Invoice batch optimization – improve load speeds and complete actions more quickly, streamline editing a batch.
Web Content Accessibility – enhanced compatibility with Screen reading and other accessibility software.
Trust Deposit void display tracking w/o having to open the transaction – Easily track if deposits have been voided.
Invoice Email BCC – Addresses can now be added to the BCC new feature when emailing invoices, so you can easily BCC yourself on any emails sent out of Bill4Time.
Invoice Email Report Update – An update to the Invoice Email Report includes the Body Text section of any email sent out of Bill4Time.
New Reports
Schedule Report – Update to reflect "All Day" appointments has been added to the Schedule report based on user feedback.
Project Billing Method – The Project Billing Method report will detail a list of projects, grouped by client, with their corresponding ID number and Billing Method.
Unbilled Summary Report – This new report pulls only unbilled time for review. This report generates in a format similar to the other summary reports, with similar filter options a table layout.
Task Summary Report – Available for our Legal Plan subscribers, this report filters, sorts, and sub totals by Task Code.
Alpine Backs Bill4Time, Steve Reardon new CEO – https://www.bill4time.com/blog/alpine-investors-backs-bill4time-appoints-steve-reardon-ceo/
Invoice email tracking – We've developed key email tracking features that eliminate the theatrics of tracking these emails and ultimately getting invoices paid. https://www.bill4time.com/blog/invoice-emails/
Stripe ACH – This feature broadens the existing relationship between Bill4Time and Stripe – in an effort to accelerate the adoption of secure, reliable, and convenient online payment options for firms and their clients.
API read-only beta – Simply put, this interface allows programmers to develop applications that communicate with an existing application or service to automate the flow of data and manual data entry.