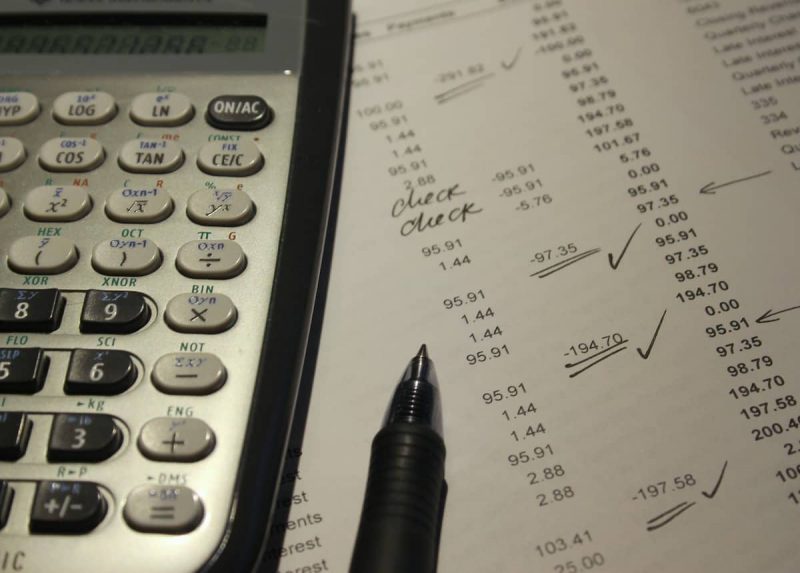 Can online payments truly make a different to your bottom line?
It's there in the back of your mind.
The reason why so many attorneys choose to collect larger retainer fees upfront. Doing so relieves a few of their secret and unspoken fears.
Get as much as you can now. There may not be a "get" later on.
It's common for attorneys to collect as much as they can upfront, as often as they can, for advance work. Yes, these retainers provide short-term relief but they do little to diminish any long-term cash flow concerns firms may have.
Online payments give your firm stability
With online payments, specifically in the form of credit cards or recurring ACH transfers, you're able to attract a [significant amount of revenue] with less work. There are lots of compelling arguments outlining the benefits of moving clients from checks to online payments.
The real question here is how?
How exactly do you convince a client to make the switch from checks to online payments? Typically, there are pre-existing arrangements in place. Clients paying by check have a specific set of expectations, specific reasons for paying by check.
How do you get them to agree with you?
How do you get clients, who are already set in their ways, to make a significant change?
Strategy #1: Replace your clients one-by-one
What's the hidden fear lurking behind the scenes here? It's the fear that you'll ask (or demand) that your clients will say No to your request.
Even worse, you may lose them.
Push your clients too hard for a commitment and you may even see a dramatic reduction in the amount of business you receive from long-term clients. If these large clients are sending you a large book of business the results to your firm could be catastrophic.
It's simply not worth the risk.
Here's a better way to get clients on the same page. You start with yourself. You eliminate your fear of losing the business.
Here's how it works.
You increase your pricing. This enables you to compensate for any bank, transfer or processing fees. If your payment processor takes 3.3% plus $.30 per transaction for example, you'll want to ensure your client fees are adjusted accordingly.
Set your breakeven point. Identify your monthly recurring revenue (MMR) point. This is the amount you'll need to maintain your operations as-is. You'll need this amount, in full, before you pitch current clients. This step is the foundation, your strategy won't work without it.
Set your terms and conditions. You want to identify your pricing model, billing strategy and appropriate schedules. Are you offering clients an evergreen (recurring) retainer that's renewed on a specific schedule or via set criteria? Are you offering subscription billing or a flat monthly fee? You'll need to finalize these details first before attracting or pitching clients.
Bring new clients in, under the new terms. New clients are brought in under the new terms and conditions you've laid out in step three. These are reliable clients who have explicitly agreed to your new pricing model. You're looking for the behavior markers that signal a reliable, long-term client. As far as these clients are concerned, pay by check doesn't exist.
Bring in new clients, replace the old. Your new set of clients should meet the predetermined MMR point you've set previously (step two). If your firm needs $650,000 per mo. to operate comfortably use this as your benchmark. Just be sure to exclude current clients. If you're uncomfortable waiting you can begin pitching clients when you're 1/3 – 2/3 of the way there. This comes with increased risk.
Pitch existing clients with a compelling offer. At this point, you're able to confidently reach out to existing clients with your offer. If you're willing to grandfather existing clients in (i.e. they continue to pay by check) you can assume more risk with step four. If you're unwilling to grandfather existing clients you'll need less risk.
See the difference?
This strategy eliminates a significant amount of the fear you feel. You're able to approach existing clients confidently, knowing that you have a secure foundation/safety net in place. You're producing more revenue with less effort and in less time.
Strategy #2: Give existing clients an incentive
You could use force to gain compliance. This would probably damage the client relationship permanently. It hardly seems worth it, especially when there are more effective strategies you can use to gain buy-in from your clients.
Here are a few you can use:
Discounts: This strategy is the low hanging fruit firms pursue first. It's easy to offer clients a significant discount for a set period of time. This strategy should be used with care. It should be unpredictable, difficult to game and focused on delivering value to all parties.
Bonuses: Enable you to provide clients with a specific set of valuable add-ons. The important detail here is this. Your clients must find these bonuses compelling. If you're a startup or small business attorney regular calls, webinars, workshops or sit-downs with influential or legendary entrepreneurs, specialists and experts would be an incredibly compelling bonus.
Urgency: You want to give clients a compelling reason to act now. This could be a complementary service or add-on that's offered for a specific time frame. "We're only taking on 15 clients at this time. We're working with clients on a first come, first serve basis, apply now."
Alarm, logic and gain: Show clients what they stand to lose (naturally) by continuing to pay with checks. Provide them with a logical rationale that shows them why they should switch to online payments then, show them what they stand to gain after they understand the consequences.
Loss aversion is a natural response to loss. It's better to not lose $5 than to gain $5. This can work in a variety of directions. "I'm currently losing $$ per invoice with clients who pay by check. Making online payments would help us come out ahead. Would you be willing to switch?" or "Our firm is moving from checks to online payments. I'm reaching out to see if you're willing to make that transition with us?"
This all seems fairly straightforward, doesn't it?
Many attorneys feel this is all a bit much. "You just have to ask" they say, "and clients will switch." Experience tells us this isn't the case. Checks give clients a significant degree of control. Research shows gains received from switching aren't enough. You'll need to show clients the (positive and negative) consequences of continuing with the status quo.
Large upfront fees aren't the answer
They're comforting in the short term but they create significant disadvantages for small, medium and growing firms. If you're working with consumers and/or small business owners they may not be able to pay the large upfront fees you're asking. Online payments give you predictability and your clients flexibility.
Get as much as you can now. There may not be a "get" later on
This doesn't have to be your story. With the right strategies and a clear set of tactics, you'll have the systems you need to provide your firm with financial stability and growth.