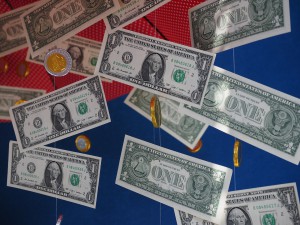 It's frustrating to the point of inducing full-blown anger. Late paying clients can be the death of a small business—for that matter, any business! How are you supposed to pay your bills, much less grow your firm, when the money due you isn't coming in the door?
Here are a few tips that may help.
Make each client sign a contract prior to commencing work. A signed contract that details how much and when you'll be paid protect you and your client. A binding contract also make it easier if legal action is required.
Consider offering incentives for early payment. Some service providers offer a percentage discount, say 5% to clients who pay with cash or check on the day they receive service. Advertise this perk on invoices, in your contract and on your website.
Get a deposit prior to starting the project. Often service providers from contractors to lawyers will request a deposit or retainer. These upfront payments offset out-of-pocket expenses for the service provider to begin the work.
Avoid charging late fees. If the client is someone you expect to continue working with, penalizing them is not going to enhance the relationship. If they haven't paid the bill on time, why would they pay the late fee, too?
Do not delay invoicing. Invoicing can be a nuisance, but if you don't get paid, you won't be in business long. However, adding "Please pay within 21 days" can actually accelerate payment. It turns out when you use the term "days" rather than "net" businesses are often paid faster.
If these tips don't help, then it may be time to re-evaluate your relationship with the chronic late payer. No one wants to battle with each invoice. Consider opening the lines of communication and see if there is a workable solution. Is it the frequency of invoicing? Would mailing a hard copy help?  If the conversation doesn't produce positive results, start looking for new clients that won't put you in the same position.
Bill4Time offers the flexibility of delivering both electronic and print invoices. And it allows you to offer discounts, set different rates and more. Invoicing is easy so half the battle is won. And, businesses that offer payment options such as credit cards or PayPal can get paid 30% faster than by other means. Bill4Time offers a convenient client portal where clients can make online payments via credit card or PayPal. It just doesn't get easier. See for yourself. Try Bill4Time free for 30-days!