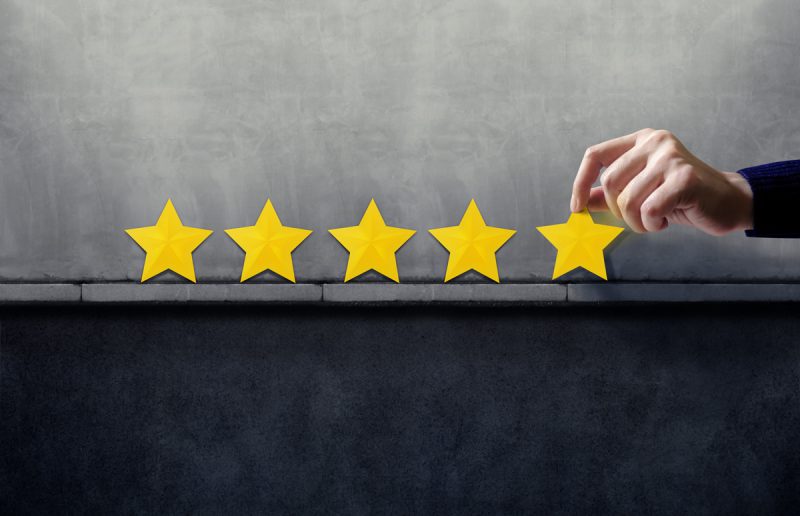 Business development is a challenge for the vast majority of law firms.
According to an Altman Weil survey, 83.4 percent of firms listed "weak business development skills/efforts" as the main reason for chronic underperformance in their law firms.
But it's an issue most attorneys are already aware of. An Intapp survey stated 64 percent of firms report that cross-selling to existing clients is their top priority. Attorneys are aware of the problem, and they're also vaguely familiar with the solution to that problem.
These business development challenges present a secret dilemma
Most law firms focus on the wrong solution, placing the cart before the horse. These firms sink larger amounts of money into their marketing campaign. Many firms fail to achieve a pay off that's worthwhile or reasonable.
Here's the secret reason these initiatives fail.
It's a lack of understanding. Attorneys aren't aware of the difference between review and reputation management. That's a problem because both of these details determine whether your marketing will work (or not).

What am I talking about?
I'm talking about the difference between reputation and review management. Wait a minute; why does this question matter to attorneys and law firms? This question matters because it determines whether your marketing will attract and convert new clients.
Handled appropriately, your clients will:
Spend more money
Request additional help on new matters more often
Purchase at higher prices
Extend more loyalty to firms
Are more agreeable and willing to negotiate
Don't require costly discounts, write-downs, and write-offs to keep their business
Are more forgiving if (or when) you fail
Will provide you with a steady stream of referrals and new clients
All the things you want, right?
These outcomes create a virtuous cycle, producing even more (quantifiable) benefits for your law firm.
Your reviews and reputations matter.
Northwestern University's Spiegel Research Center analyzed 57,000 reviews from anonymous consumers and 65,000 reviews from verified buyers of more than 13,500 unique products and services across diverse categories.
Here's why.
Their findings mentioned reviews could increase conversion rates by 270 percent! The better your reviews, the easier it is for you to attract clients, leads, and sales. The better your reputation, the better your results. Does this mean reputation and reviews are the same things?
Not at all.
Okay then, what's the difference between reputation and review management?
Reviews begin with outcomes; reputation begins with pain
Reputation management is reactive. Review management is proactive.

Reputation management
Review management
You respond after a (negative) event
Request feedback before a (positive/negative) event
Works to repair, hide or remove client feedback
Works to amplify, accept and appreciate feedback
Work/results are not scalable, is ongoing
Work/results are scalable and ongoing
(Negative) results compound rapidly in a short time
Results (positive/negative) compound over time
Focuses on tearing down
Focuses on building up
Relies on press, publicity and legal muscle
Relies on your clients, platforms and consistent effort
Can you see the difference?
Reputation management is designed to handle negative content. Reputation management relies on strategies like:
Legal takedown notices
Improving content displayed in target search results
Publishing original content and launching new sites to compete with or bury negative content
Acquiring media mentions and influencer reviews
Issuing press releases
Suppressing unwanted data and content
Contacting editors and publishers to remove misleading, incorrect or unsavory content
What about reviews?
Your online reviews amplify or nullify your prospective client's trust before you even meet them. If your clients share a negative review about your business, you can respond to them directly, winning prospects over in spite of themselves.
Why does this matter?
An increase (or decrease) in revenue depends on your reviews and reputation
Research from Moz found businesses risk losing as many as…
21.9 percent of customers if you have just one negative review listed on page one of Google
44.1 percent of customers if you have two negative results
59.2 percent of customers with 3 negative results
69.9 percent of customers with 4 negative results
So we'll use this data for our formula.
Y = X / (100 – X)
Y = How many more customers you could have had (as a percentage)
X = Average percent of lost customers for businesses like yours
Where are we going to get X? From the data provided by Moz! If you have one negative result X would be 21.9 percent. If it's two 44.1 percent and so on. Let's say you have just one aggregate rating in Google that's negative.
What will that cost you?
Let's run the numbers.
Y = 59.2 / (100 – 59.2) 40.8
Which means this law firm is losing 145 percent of their prospective clients. This makes sense, though, right? Looking at the search results, readers get the sense that something isn't right about this business; this firm was disciplined by the Florida supreme court.
You're nothing like this firm.
You run a reputable law firm; you and your attorneys are all above reproach.

Which is why this matters.
You have a reputation and clients to protect, right? If that's true, you'll need to focus your time and attention on managing both your reputation and your reviews.
Business development won't work if you're missing
… A strong review portfolio and carefully managed reputation; the majority of firms listed weak business development skills/efforts as the main reason for their chronic underperformance.

Reputation and reviews are the foundation.

Prioritize reputation management with a carefully crafted review management campaign. Work consistently, and you'll amplify the amount of traffic, leads and clients your law firm attracts — scalable rainmaking at your fingertips.