At this time last year, we wrote about how time seemed to be at a standstill, and the only way to realize that time was moving was by tracking it. Fast forward to 2021 — and we can't believe another year has already passed. While these last 12 months were challenging, we began to reclaim some of that lost time from 2020 as we adapted to what the present had to offer. 
While change is never easy, our customers inspire us each and every day by continuing to adapt with us. The Bill4Time team is grateful our customers have trusted us to help them navigate the new normal. As we continue to forge a new path of growth into the new year, we first wanted to highlight a few milestones and customer-driven advancements from 2021. 
Our customer-driven approach 
Every step in our process is designed with our customers in mind. We actively seek out feedback and insight so that we can continue to build a platform that adapts to the modern law firm's needs. This year was no different and our customers had an influence on every feature we released. 
A new, native way to get paid faster
The biggest and most sought out feature we released in 2021 was without a doubt Bill4Time Payments. As the pandemic swept across the globe, many firms struggled to maintain cash flow. Banks were closed and mail delivery was unreliable due to employee shortages and safety restrictions.
The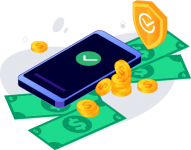 release of Bill4Time Payments allowed our customers to take control of their revenue and have a secure, reliable way to manage their books and reduce the time it takes to collect on invoices.
Now, our customers have the ability to collect client payments through a variety of methods based on what is most suitable for their clients. Bill4Time Payments comes with a suite of enhanced features including: 
On-demand card payments

While most clients prefer to pay online, we wanted to account for those individuals who may be uncomfortable using the online platform.
On-demand card payments allow firms to accept card payments over the phone, in the office, or with a card they have on file. Our clients felt this was an added layer of customer service they needed to help support their client's unique needs and we are thrilled to be able to offer this feature.
Exclusive payment reports
Bill4Time Payments wouldn't be complete without a tool for firms to measure how their business is performing. Within the platform, there are two exclusive reports: processed volume and refund volume. These reports allow firms to get a clear picture of their online payments performance and get a quick view of refunds that were processed. Firms can filter and group these reports to view payments by type, client, or project over a period of time. In addition to these two exclusive reports, Bill4Time Payments provides clarity on batch deposits and fees to make your reconciliation a breeze.
Modern legal payment technology & compliance
Using a payments processor designed specifically for the legal profession is the best way to ensure both Trust and PCI compliance. Bill4Time Payments is 100% compliant with IOLTA, the ABA, and lawyers' online payment rules in all 50 states. With Bill4Time Payments, there are never any hidden fees and since it's native to the Bill4Time platform, we can offer low transaction fees and seamless reporting that other third-party processors cannot. 
Keeping your information secure is always top of mind
The adoption of online payments at some law firms can come with hesitancy and with good reason. With the uptick in cyberattacks and compliance concerns, we at Bill4Time understand that there are many layers in the decision to move payments and other business practices online.
We did our research, listened to concerns, and ensured our compliance team was prepared to cater to this sensitive matter. With upcoming security features such as multi-factor authentication on every account and an end-to-end ironclad Bill4Time Payments application process, firms can trust that sensitive data is never in the wrong hands. 
We received recognition, thanks to our customers
We were honored to receive several legal technology industry awards in 2021 — all of which could not have been achieved without the support of our loyal customers. As we continue to grow together, we're truly humbled by the trust placed in Bill4Time each and every day. 

Let's continue growing together
Endless possibilities are on the horizon for Bill4Time with the recent strategic investment from Francisco Partners. We're excited to take our customers on this journey of growth, expansion, and redefining the legal technology space. Our commitment to excellence and providing industry-leading legal practice management software will never waiver — here's to 2022! 
Thanks for your time,
The Bill4Time Team