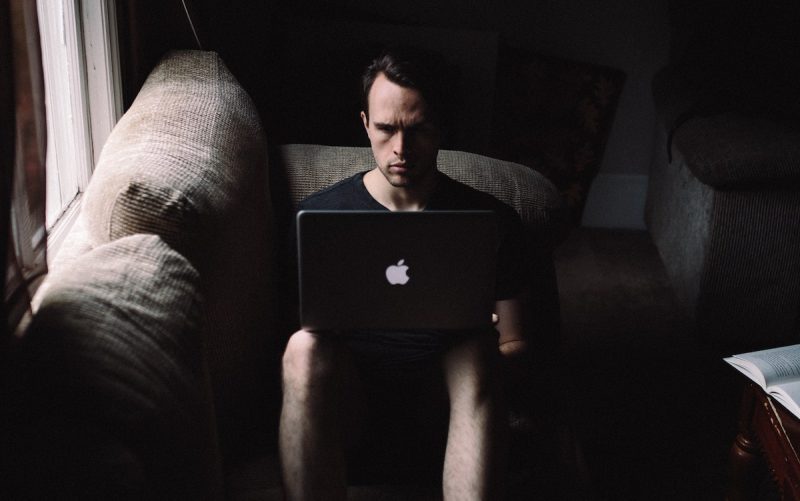 "I'm not going to pay for that."
It's a trend that's spreading rapidly. A research study by the Association of Corporate Counsel found more than 20 percent of respondents flat out refused to pay their bill.
Their rationale?
First and second year associates are essentially worthless. That's ridiculous. Who in their right mind would say such a thing?
Clients have set a dangerous precedent, because we allow them to
At a 2010 conference, Chester Paul Beach stood in front of 75 law school deans and legal educators and made he a startling proclamation.
We don't allow first or second year associates to work on any of our matters without special permission, because they're worthless.
Here's the thing.
Beach has a point. Hear me out on this. Beach was obnoxious about it but he has a point.
He's an abused client.
The firm he hired promised world class attorneys but provided inexperienced junior associates instead. They billed these junior associates out at much higher rates.
Which is unfair.
This brings an important question into play.
Do clients have the right to decide which work they'll pay for?
And what they won't?
It all depends on your philosophy. It's something you'll need to determine for yourself ahead of time. Here's why this matters. These circumstances are becoming routine.
Why?
There are three reasons a client decides against paying your invoice. The reasons are the same as they've always been.
They don't have the money.
They're unhappy with your work for some reason.
They want to use their money on something else (besides you).
They don't have the money
If they don't have the ability to pay your invoice, this is something you can work with. It's obviously less than ideal but these clients aren't trying to steal from you.
The usual advice works well here.
You can set up a payment arrangement, place future work on hold, negotiate for more favorable terms, etc. The key point with these clients is this.
The relationship can be restored.
They're unhappy with your work for some reason
Again, these clients are reasonable.
Sure, it doesn't seem that way at the moment but it's true. Here's why that's actually the case. These clients have a concern they're willing to discuss with you. Remember the outrageous comments made by Chester Paul Beach? That's a great example.
These clients want justice.
They want a fair resolution to their problem. They're using your invoice as leverage to resolve a pressing concern. Again, not really news here. This scenario is a cue.
Your client wants to negotiate.
They want to use their money on something else (besides you)
When we think of delinquent clients these are the folks who come to mind. The difficult ones that simply refuse to fulfill their obligations as promised.
Here's the dilemma.
If you insult, threaten, bully or abuse your client, you'll give them the justification they need to ignore you permanently. Your firm suffers financially as a result.
What do you do?
Remove the desirable, then add the undesirable
Most firms default to a late fee.
Which of course means this client is now less inclined to pay your invoice. This is rarely an effective motivator.  Instead, begin removing the desirable and adding the undesirable. This could mean you:
Refuse to discuss the details of their case. You accept their calls but you don't respond to questions about their case until you're paid. There are no progress updates, no action items discussed until your concerns are resolved.
Place their matter on hold. This means you don't touch their account. You don't file paperwork, you stop all in-progress work. You discontinue work with 3rd parties on behalf of your client. Many attorneys make the mistake of continuing to perform for delinquent clients, giving them no incentive or reason to pay in the future.
This is more difficult to do in certain practice areas (e.g. family law) so excellent documentation and a compelling rationale are essential if you need to take this route.
Use accounts receivables factoring (ARF). With an ARF, you sell your invoice to a finance company. You get less cash but you're able to get some money which is better than chasing clients around in court.
So if you sell a $20,000 invoice, you'd receive $15,000. The finance company receives the full $20,000 + any additional fees. At that point, the bill becomes their problem.
You can factor these costs into your fee arrangements so your practice remains profitable. This is a viable strategy for moderate to high risk practice areas and fee arrangements (e.g. contingency fee arrangements).
You'll want to verify the legalities of this in your area.
Discontinue representation. You'll want to make sure you follow the Rules of Professional Conduct, ensuring that you're well within legal and ethical guidelines. It's best to use this step only after negotiation/talks have broken down.
Finally, litigation. This should be your absolute last step as this takes your focus away from what matters most. Representing your clients appropriately.
Here's an important detail to remember.
Don't prevent natural consequences.
Allow the natural consequences as much as legally possible. Treat your clients like the adults they are. Allow them to face the consequences of their undesirable behavior.
Your client needs to be invested.
The desirables, undesirables and consequences should be something that matters to clients. Losing something they value or want is an effective motivator. An unpleasant outcome or consequence is an excellent form of error correction.
Your clients don't need you to punish them
Yes, clients have set a precedent.
They've decided what they will and won't pay for. But only because we've allowed it. That's a serious problem if they've decided against paying your invoice. As we've seen, clients aren't created equal.
Most clients want to negotiate.
Others prefer to spend the money they owe you on something else. They simply refuse to fulfill their obligations as promised. Threaten, insult or bully your client and you earn an enemy.
There's a simpler way to get paid.
If a client's already decided against paying, there's not much you can do to change their mind. Late fees don't work as well as they used to. But this doesn't have to be the case for you.
With desire, consequences and leverage you have all the tools you need to accelerate client payments.