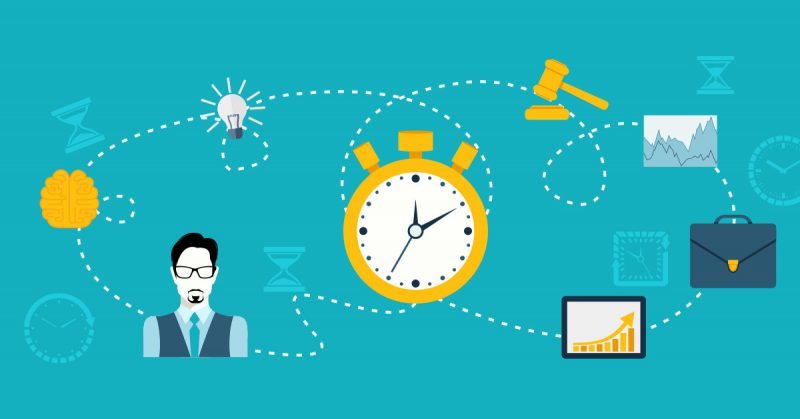 Time is money, that's the adage, right?
If you're a consultant, it's essential that you track your time because that's how you get paid. If you don't track your time, you won't be paid. That's the belief many consultants have. In reality, there's a different, more important reason for tracking your time.
The value exchange.
Value pricing: How elite consultants boost revenue
Consultants at large established firms like PwC, McKinsey, and others bill by the project; this enables them to boost their revenues by charging the client for the value they provide.
Here's how Investopedia defines value pricing:
"Value-based pricing is a strategy of setting prices primarily based on a consumer's perceived value of a product or service. Value pricing is customer-focused pricing, meaning companies base their pricing on how much the customer believes a product is worth."

Via Investopedia.
Instead of fighting clients to increase your rates as attorneys and accountants do, you can bill clients based on the results you provide and the perceived value in your client's mind.
Why time tracking is important regardless of your billing.
Your utilization rate is a reflection of your firm's productivity and billing efficiency —  the higher your utilization rate, the more efficient your firm. This isn't as important from your client's perspective, but it's important for the health and stability of your business.
With value pricing, good timekeeping measures your:
Utilization rates: The formula for calculating your utilization rates is (Billable hours / total # of hours recorded in a particular time period = utilization rate). If you have an expected standard you need employees to meet, tracking time verifies that they meet it.
Profit per employee: You can get a sense of the value each employee provides by calculating your utilization rate individually. Using a predetermined benchmark or goal, you'll be able to identify which employees fail to meet the standard, meet the standard adequately, or exceed your standards consistently.   
This, in turn, informs your value pricing (or at least it should). This historical data gives you the ability to estimate properly and more accurately account for variables in your project.

Cost-plus pricing: How consultants profit from commoditization
If you're a consultant serving clients in a highly commoditized industry (e.g., government, insurance, steel, food service, or hospitality), you may find that your clients are highly sensitive to value pricing. When you're first starting, some clients may demand a pricing model that's similar to cost-plus.
Cost-plus is essentially the cost of service + markup.
With cost-plus pricing, cost breakdowns are broken down to clients in detail. With this pricing model, you outline and justify your estimates for a given project, task, or service. Cost-plus is often perceived by clients as a reasonable and fair way to pay for your services.
This requires that your timekeeping track three essential variables.
Billable work: Work that's spent working on a project that can be billed directly to the client.
Non-billable work: This refers to the tasks that are required and part of your service. These tasks enable you to deliver the outcomes you've promised to clients but are not directly billable.
Costs and expenses: This can include filing fees, third-party fees, app, or postage costs. These expenses are an intrinsic part of delivering your services.
The first two variables provide you with the data you need to create accurate estimates that appeal to prospective clients.
These are the most common pricing models for consultants, but there are plenty of pricing models to choose from. The key takeaway here is this — timekeeping is essential, regardless of the pricing model you choose.
How consultants track their time
There are three methods consultants use to track their times. The effectiveness of these methods varies significantly. Some methods capture more revenue for your firm, while other methods siphon revenue away from your firm.
Manual timekeeping: Consultants complete a task, then they enter their time manually (in an app or spreadsheet). Manual tracking is the most common method used to track both billable and non-billable time.
Automatic timekeeping is done via software. You install the app, and it runs in the background on your desktop and mobile devices, keeping track of the apps you use and the work you complete.
Semi-automatic timekeeping: A mix of the two methods above, this typically includes apps that offer a combination of tools and features — a timer, event or meeting tracker, and manual editing options to adjust time entries.
These methods have their problems.
Research shows you lose as much as 70 percent of your revenue due to reconstructive billing with manual entry. It's a significant contributor to billable leakage. Automatic time trackers can't differentiate whether you're actually working when you use Microsoft Word or whether you simply have it open. Semi-automatic time tracking requires discipline and consistency to be effective.
Still, a semi-automatic approach is best.
With semi-automatic time tracking and the right tools, you should be able to:
Automatically record your time via timers that you can start, stop, or edit.
Record multiple time entries in one screen
Automatically convert appointments into time entries
Record billable and non-billable time
Separately track internal non-client time
Track staff, contractors, and consultants
If you're not able to track your time as-it-happens, and you're not able to convert or edit your time, your timekeeping may not be up to standard.
For consultants, time is money
If you're a consultant, time tracking is essential; it's the foundation that captures and protects the value you create for your clients and your business. If you don't track your time, you can't preserve this value.
There are plenty of pricing models you can use in your consulting firm, but the key takeaway here is this — timekeeping is essential, regardless of the pricing model you choose. With the right pricing model, clear timekeeping standards, and the right tools, you'll have what you need to create on-demand value for your consulting firm.
Never miss a minute again.Try Bill4Time for FREE