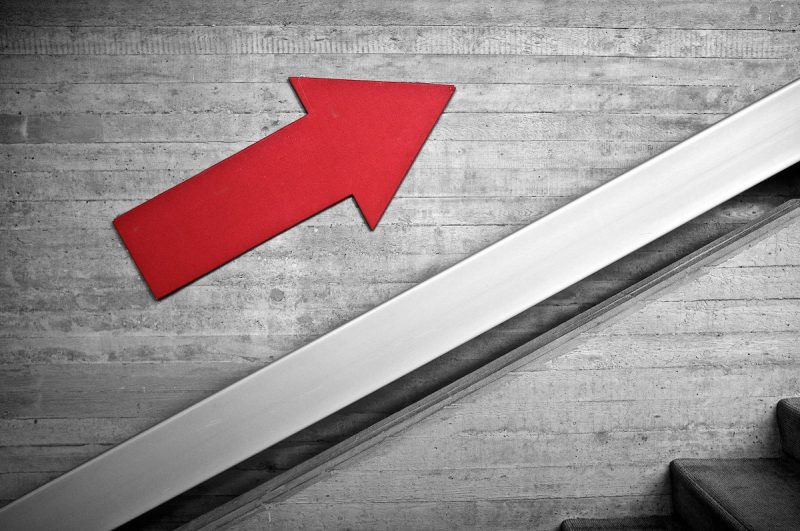 The legal tech landscape is changing yet again as technology shifts to accommodate industry changes and client demands. Ironically, adopting legal tech trends can be challenging for firms that aren't natively digital.
Most firms aren't ready.
But that's changing rapidly. Research shows firms are beginning to adopt a forward-looking stance to remain competitive. For most firms, this is simply exchanging one problem (outdated tech) for another (inadequate tech).
These changes in legal tech trends adoption is an enormous opportunity
It's a chance for you to create and then extend a sizable lead over your peers and competitors. Forward-looking firms will find they're able to command higher fees. They'll achieve still higher realization rates and their profit per partner/employee will rise.
Let's take a look at the changes beginning to take hold in 2019.
Legal Tech Trends #1: Teams + Tech = Leverage
Firms of the future will embrace this simple formula to grow their firms.
These firms will dramatically outclass their peers. This isn't simply hyperbole talking. It's a frightening reality that will soon overtake the legal industry.
How?
AI + tech + teams means firms are able to consistently triple their workload year-over-year. They'll be able to produce far more work than outdated firms can accomplish on their own.
Tech + teams produce fewer These firms will be able to set firm-wide guidelines, ensuring that their technology and tools enforce these standards, automatically.
Law firms will produce higher quality work. With the combination of machine learning and big data, firms will be able to set and challenge precedents successfully. They'll be able to outperform their peers consistently while spending less than their outdated competitors.
Contrary to current perceptions, these firms don't see AI as the bogeyman who's here to steal their prominence and opportunities.
They realize they need AI.
They see it as an important change maker that will make their firm stronger, smarter, faster and more responsive to threats.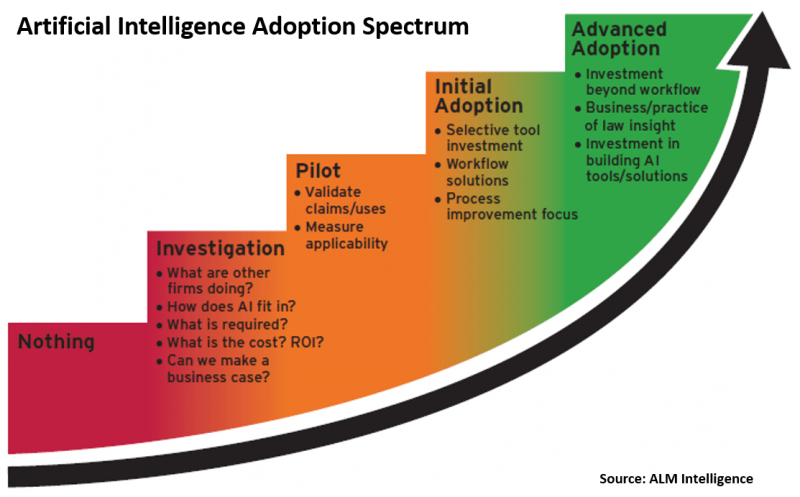 More and more firms will embrace AI as a way to boost firm performance.
Legal Tech Trends #2: Always on, ever present, on-demand performance
The game has changed.
Firms and their employees are now expected to produce exceptional results whether they're in or out of the office. Associates are expected to perform regardless of their location or their access to data. Where has this change come from?
From mobile and cloud computing.
Data from Statista shows mobile usage continues to rise.

Find more statistics at Statista
The surprising change? Users will expect a more intuitive response from their email clients.
This shift is quietly taking place behind the scenes.
Alex Babin, founder of the AI email client Zero, made predictions about the ubiquitous nature of email and the coming changes.
"Email will finally catch up to other workflow systems to make lawyers more productive and profitable thanks to automation and artificial intelligence (AI). By harnessing machine learning and natural language processing technology, critical information that exists inside of every email will be analyzed to help prioritize what really matters, and automate administrative tasks like filing and time tracking.
For example, mobile devices will automatically capture email interactions with clients—recovering billable time that used to be lost. The device's accelerometer will even detect when you're working or paused. Manual time-entry will go the way of the fax document."
That's email, what about the cloud?
Gartner forecasts that the worldwide cloud services market will grow by 17.3 percent in 2019. The obvious driver of this growth? Customers! Customers are realizing the cloud provides significant benefits to small and medium law firms.
Firms who are able to migrate to the crowd will see dramatic improvements in:
Utilization
Billing / collection realization
Profit per partner/employee
Client retention
Profit per client/project
Expenses (individual and firm-wide)
Expect a sharp uptick in the number of firms using cloud-based practice, document and time management software as both mobile and cloud usage continues to rise.
Legal Tech Trends #3: Stronger security posture
Law firms are in a pressure cooker. Many are struggling under the weight of steadily increasing demands from their clients, competitors and their industry.
But there's more.
As we've seen from the data, cybercriminals are going after law firms aggressively. In fact, 80 percent of the largest firms have been victims of a data breach. Combine this with the fact that many firms (and their associates) are unprepared for the aftermath. This makes a data breach devastating for small to medium law firms.
Firms need a strong security posture.
But many firms aren't sure how to go about achieving that. The ABA's cybersecurity survey found:
"When assessing their law firms' preparedness on a scale of 1 to 10, with 10 being fully prepared and 1 being not prepared at all, the average response was 3.5. In general, firms are not feeling prepared to deal with the threats facing them."
In fact, Verizon found legal professionals were the easiest to hack.
This has already begun to change.
Sophisticated firms are realizing the additional demands placed on their shoulders requires additional security.
The data tells us.
Gartner forecasts information security spending to exceed $124 billion in 2019. These legal tech trends are happening now. Savvy law firms are moving with industry changes rapidly in an attempt to outpace their competitors.
Are you?
Adopting some of these legal tech trends present an enormous opportunity, but only if you're ready
Most firms aren't concerned with these legal tech trends. For them, it's business as usual. If you've read this far you know the truth. You're prepared to go with the flow of change.
You're a forward-looking firm after all.
Now's your chance to act on it. To shift your firm to the cloud. To fully embrace mobile as it continues to grow in usage and popularity. If you're a forward-looking firm, you'll be able to command higher fees. You'll achieve higher realization rates. Your profit per partner/employee will rise.
But only if you act now.
Savvy firms know the truth. Movement gets you ready. Don't wait for the right moment, create it. Jump in with both feet and you'll find you're prepared for the shifting sands of change in legal tech trends.