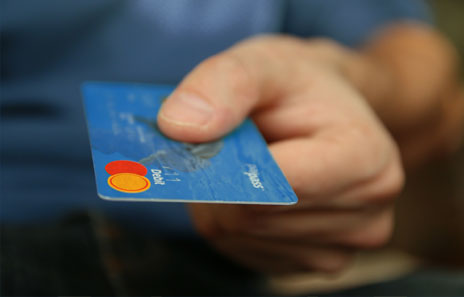 Whether or not you sell products or services through your website, you are probably losing a significant amount of business if you don't accept payments online. Online buyers of products have grown accustomed to paying for purchases immediately and receiving shipments quickly. Now service industries are getting the message and are offering the same convenience, quickly adding to their bottom line. And thanks to security features and encryption and fraud protection, people can make payments online with a very high degree of confidence. Most believe paying online is safer than remitting a check via snail mail.
Reduce Risk
The ability to pay online enables a client with an email to easily pay for a service. When payment is made online, the payment method is authorized and the money is placed in the business account immediately. This eliminates financial risk on the part of the business as you do not have to worry about bounced checks.
Increase Revenue
For a client to pay via check or money order, there must be funds available to pay for the service immediately. Credit cards allow clients to pay for large items in installments so accepting payments online can dramatically increase your revenue if your services are costly.
More Secure
Security can be a concern with many clients regarding online payment systems. However, analysts often raise more concerns with handing a credit card to a sales person as more risky than entering the card number into a website with encryption technology. Encryption assures the customer that their personal and financial data remains confidential. The business is assured that the client information has not been intercepted or altered.
Decrease Costs
According to Finextra, the cost of traditional billing is around 9.5% of the amount collected. However, the ability to pay online can save you and your client considerable cash. You can both save on direct costs – postage, late fees and paper, while the business can reduce indirect costs such as administrative, accounting, customer service and other costs.
Remember, paying online is not free. There are costs to accepting online payments with PayPal charging 2.9% or less plus a minor transaction fee, while credit cards incur processing fees around 2% of the transaction amount. These fees are still significantly less than the cost of traditional billing, and add online invoicing and a business can incur even greater savings.
Greater Flexibility
Credit and debit cards will account for $1.7 billion worth of e-commerce payments in 2017, up from $979 billion in 2012. Providing various online payment options is not only wise for your business, but an added benefit to your clientele. Whether it is credit card, PayPal, check, money order or even cash, you clients will appreciate the flexibility in how they can remit payment.
Mobile
According to one global payments company, in the US, 26.7% of all online payments were made on a mobile device, a 5% growth since December 2014. And, there seems to be little easing of this growth. With such significant growth, it just makes good business sense to provide an online payment system that accommodates mobile users.
Conclusion
If you are a service business and not offering online payments, then it's time to revisit the issue.
For greater efficiency, look to a solution that offers both online invoicing and online payments. Using online or electronic invoices offers additional convenience and expedites the payment process, especially when the invoice includes a "Pay Now" button.
And lastly, make sure your online payments solution offers a mobile option so those on the go can pay you with just a click. With nearly one-third of all payments being made via mobile, why wouldn't you accommodate this fast growing client base?
Take a look at Bill4Time as a possible solution. Bill4Time offers easy to use online time tracking, invoicing and an online payment system so you get an end-to-end solution. The Bill4Time client portal is accessible directly from the client invoice with just one click. Clients can make partial or full payments with any credit card or PayPal. Invoicing and paying online could not be easier — and it works on mobile. Try Bill4Time for free for 30-days and see for yourself.