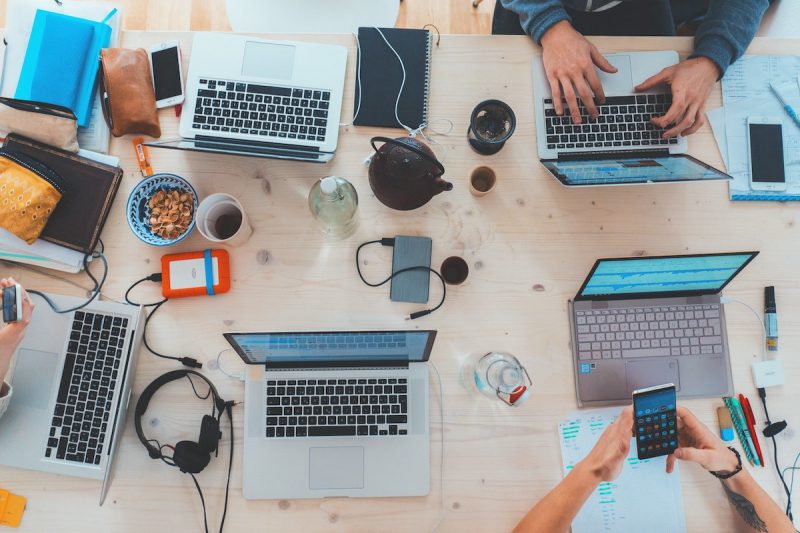 Diving headfirst into legal tech solutions that you're unfamiliar with can be a bit, disconcerting. It also can be counterproductive. A few early adopters are willing to take the inherent risks that come with trying something new.
But is it worth it?
If you start slowly, use the right tools and begin with a concrete plan the answer is a resounding Yes! Here are three practical ways to use legal tech solutions in your firm.
Legal Tech Solution #1: Outsourcing client intake
It's common for most firms.
Their utilization rates aren't where they need to be. It's common for firms to lose a significant amount of billable time to non-billable tasks.
A large task?
Client intake and customer service. Just think about it, with the right technology solution you'd be able to add an additional four to six hours to your day.
It's reasonable.
How would you do it though? What are some practical legal tech solutions you could use to automate client intake and customer service?
Can you see it?
Using four types of tools, with reasonably priced options, you can maximize the number of leads your firm generates and improve your firm's utilization rate, simultaneously.
Legal Tech┬ Solution #2: Automate review management
It's a rainmaker's secret weapon.
Reviews.
They look different depending on your firm's practice area and the overall level or size if your firm. AmLaw 100 firms rely on media mentions from noted influencers and extensive coverage in the New York Times or the Wall Street Journal. Small to medium firms rely on reviews in specialized platforms like Avvo, Yelp and Google Reviews.
They're both considered reviews.
Reputation management tools make it easy for firms to request, receive and promote five-star reviews. This review management platform allows you to automate the process from A to Z.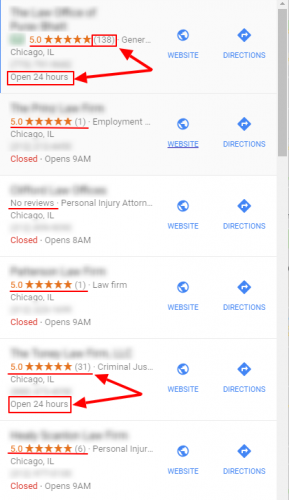 Here's a practical strategy you can use to win more clients.
You've finished your work with a client. You email, text or post a message with one simple question. "On a scale of 1 to 5 stars, 5 being excellent, how likely are you to recommend us?" This question helps you to identify clients who are hostile, apathetic and believers.
Create an email or text autoresponder sequence that enables you to reach out to clients automatically. You'll be able to consistently request reviews without being involved directly. If clients are open to it, you'll receive reviews (and new clients via Google search and review platforms like Yelp) without being involved directly.
Send hostiles to an internal review form. These clients provide you with the feedback your firm needs to grow automatically. Send friendlies to the review site of your choice (e.g. Avvo, Yelp, Google Reviews) where they'll be able to share their story with other interested prospects.
Thank friendlies and hostiles for their willingness to share their feedback. Integrate their feedback, then show both groups that you took the time to act on their feedback.
Why does this matter?
Because 91 percent of your prospective clients read reviews. Because 84 percent of them trust reviews as much as a recommendation from a friend.
Which firms stand out? See what I mean?
Legal Tech┬ Solution #3: Project and document management
This is an easy win.
Who's responsible for filing paperwork? Are attorneys expected to add billables to their invoices and send them out themselves? Or is this something your support teams are expected to handle?
Was it handled?When? Were the appropriate tasks handled per firm specifications? These aren't always easy questions to answer. However, they're details that many firms feel they're not able to answer.
How can legal tech help?
Choose a project management tool that (a.) integrates with, or is part of your practice, document and time management software. This will enable you to streamline the transfer/sharing of data from one portion of your tools to the next, and (b.) provides you with the security you need to protect both your projects and the data under your care.
Create a standardized list of steps or procedures for common tasks and to-dos. It's common for owners/shareholders at small firms to operate from memory. That works until you have associates looking to you for guidance and instruction.
Save these procedures in your document management system. Be sure to set the right permissions for them so appropriate teams can accept, review and download the documents you've created. You'll want to make sure the details and procedures list tells the whole story. Just enough to know what to do, but not so much that your instructions become overwhelming.
Create an email autoresponder sequence for your team. When you hire a paralegal, work with a virtual assistant or freelancer have them subscribe (via a form) to your email autoresponder sequence. Do the same thing for interns, associates and partners. Point them to the content in your document management system that will (a.) show them what you expect and what needs to be done, (b.) outlines how and when important tasks should be done, and (c.) the resources and tools they'll need to perform well.
Did you catch that?
You can use these legal tech solutions in your small firms to attract clients, train employees and improve productivity. With the right tools, you can boost realization and firm utilization rates. You can decrease stress and burnout. You can keep your teams focused on the elements that matter most.
Serving your clients well.
All of this with a few simple tools and a little bit of up-front preparation.
Legal tech solutions should be productive
If you're aware of the risks ahead of time it will be. Most firms dive head first into legal tech solutions they're unfamiliar with. It's no wonder then, that they experience so much transitional pain. It's completely reasonable that things are difficult and counterproductive.
These firms don't have a plan.
But you do.
With the right approach and a clear expectation of the results you hope to achieve, your firm will have the legal tools and resources it needs to boost firm performance, practically.