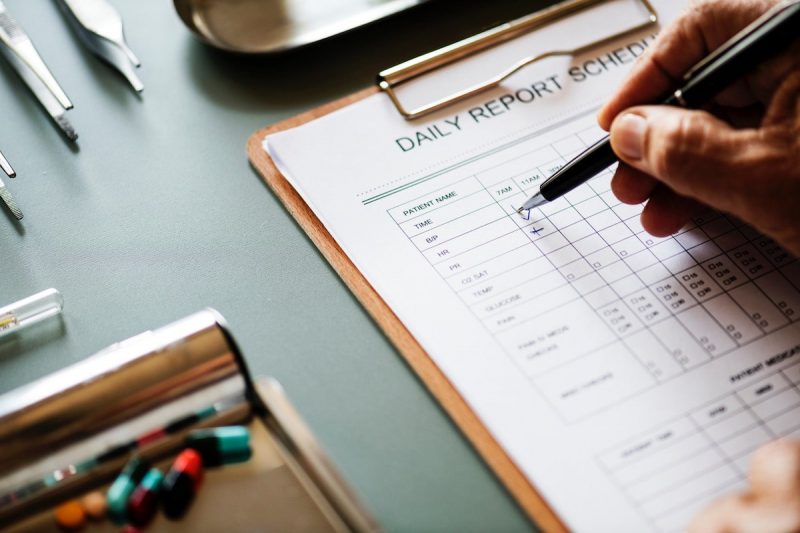 Would you pass the test?
You know, the technology audit test? Firms with up-to-date technology tools and resources are simply better. This sounds like a very bold claim to make, doesn't it?
The data shows it's true.
As we'll see in a moment, many firms are confused about the tools and resources they need to manage, grow and scale a successful firm. To be fair, this isn't really common information.
Most firms don't have what they need
This isn't just my opinion.
This comes from the American Bar Association's Legal Technology Survey. In their 2017 report, 50 percent of firms surveyed stated that they have access to "practice management software." The reality was far from accurate. Only 18 percent actually had practice management software.
Contrast the above data with these data points.
Firms using Microsoft Excel for timekeeping lose an estimated $86,294to¬ $106,294¬ per person, per year
Billable leakage costs these firms $20,000 to $40,000 per person, per year
Firms waste an average of 3.1 hours per individual, per month ($16,294 per person, per year) filling out timesheets
This doesn't even begin to cover the full gamut of assets, tools and resources a law firm actually needs. Yet these basic items are absolutely necessary for firms that are looking to manage, grow and scale their business.
Why though?
Why are these tools and resources so important for your law firm?
Performance.
Client expectations are growing, while realization rates are falling. They're no longer willing to pay for the services they've paid for in the past.
Meaning what?
Clients are no longer willing to pay for:
Matters, projects or tasks that take more time and energy than they feel is necessary
Billing for "hours of work" other attorneys can finish in minutes
Legal Research, block bills or "unreasonable" expenses and/or disbursements
Administrative tasks (e.g. typing, filing or photocopying), training, invoice preparation or clerical functions
Reviewing/revising briefs
Duplicate billing (e.g. multiple associates participate in a single meeting or event), training or interoffice conferences
What does this mean for your B2C firm?
B2C law firms need a digital checklist to survive
You need help.
We've already covered the details, showing why your firm needs help via a third party. But you're going to need more than that. You're going to need a checklist that covers the digital tools and resources you need to boost your productivity, increase profitability and outperform your peers.
It's a performance checklist.
If you're able to perform these tasks with little to no effort you'll have what you need to grow your firm. What should you be able to do with the tools in your digital checklist?
Let's find out.
Client and contact management
Your contact management tools should:
Saves client contact data
Tracks, logs and retain communication with clients (e.g. phone calls, meetings, video conferences, etc.)
Provide clients with 24/7 access to important account data
Accept client payments securely
Provide clients with secure communication options
Provides advanced calendaring functions and callback reminders
Calendaring and docketing management
Your calendaring and document tools should:
Help attorneys schedule appointments and meetings
Allow staff to set, manage or review deadlines, meetings and events
Calculate calendar dates
Timekeeping, billing and invoicing
Your timekeeping, billing and invoicing tools should:
Automatically record both billable and non-billable time via a fixed, hourly, contingent or custom fee arrangement
Track time for time for employees, contractors and consultants
Track billable and non-billable time automatically. Converting meetings and events to billables (i.e. client meetings) and override default billing rates
Generates client invoices
Define fee arrangements at the individual or firm level
Integrate with payment gateways (e.g. Stripe, Authorize.net, PayPal, etc.), share time tracking data with accounting programs (i.e. Quickbooks)
Provide quick accounting access to outstanding balances, credits/debits, pending projects, balance adjustments, etc.
Enable firms to accept credit cards, PayPal or standard payment methods
Provides financial reporting by individual, employee, type (e.g. partners, associates, paralegals, etc.) or firm.
Expense tracking
At a moment's notice you should be able to:
Take a picture of a receipt and save it to your account
Track expenses internally, bill clients with a flat markup or set your sale price
Manage and monitor all expenses whether you're online or offline. From your desktop, smartphone or mobile device
Work with standard expense types (e.g. UTBMS codes) or custom codes that are specific to your locale, practice area or client
Task, project and matter management
You should be able to:
Managed projects using your firm's vernacular (e.g. project, matter, etc.)
Provide clients with client appropriate data to ensure invoices are paid on time
Assign, track, schedule and/or prioritize the tasks and responsibilities in your firm
Assign tasks at the project level with custom descriptions and details
Designate priorities (e.g. high, medium or low) and delegate to-dos to specific employees
Set due dates for each task, item or to-do
Convert completed tasks to time entries in a few clicks
Filter tasks by priority, client, employee, project, due date or completion status
Document management and retention
Your document management and retention tools should:
Help to enforce file and folder naming conventions
Provide attorneys with appropriate version control (i.e. providing all versions of all previous files)
Maintain user/document permissions and security, delineating user rights and abilities
Help to minimize the amount of non-billable work in your firm loss to document management challenges
Can you see the difference?
According to the ABA's 2017 Legal Technology Report, 57 percent of respondents felt Microsoft Outlook was an ideal practice management solution.
Microsoft Outlook can't do this.
It can't provide you with the features functionality and details you need to manage your law firm successfully.
This is good news.
While 57 percent of firms are confused about what practice management actually is, you are not. You're also aware of the essential features and functionality your firm needs to grow.
Just refer to the above checklist.
You're ready. You can pass the test
You know, the technology audit test? Firms with up-to-date technology tools and resources are simply better. As we've seen, this sounds like a very bold claim to make, but it actually isn't.
The data backs this up.
Better technology, better law firm.  You have a clear understanding of the tools and resources you need to manage, grow and scale your successful firm.
You have the data you need.
50 percent of firms surveyed stated that they have access to "practice management software." In reality, only 18 percent did.
You're now part of an elite group.
With the right checklist, your B2C law firm will have the tools and resources needed to grow, no test needed.