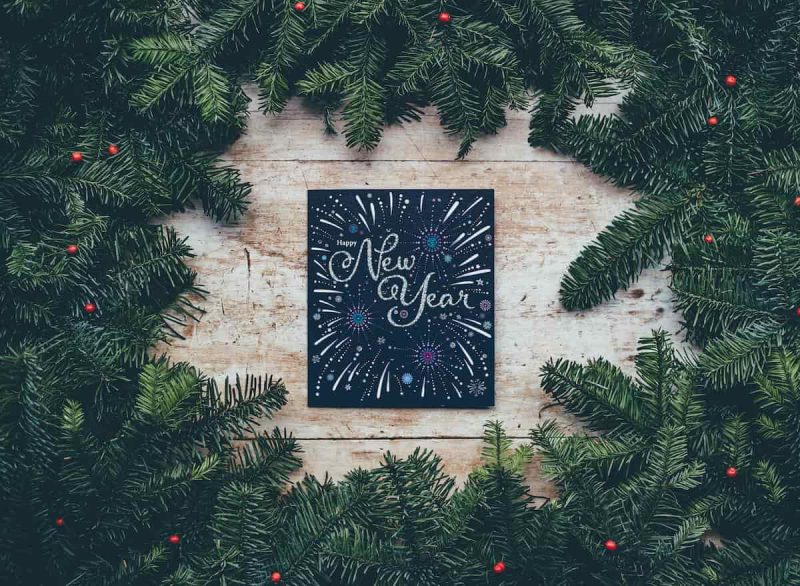 It sounds unreasonable.
Researchers say you're going to fail to keep your New Year's Resolutions, but you should try anyway. At first glance, this sounds ridiculous.
Why set yourself up for failure?
Because your New Year's resolution is one of the best ways to create a virtuous cycle of success. Success leads to more success, and success typically begins with a goal or a plan.
The hidden secret to New Year's resolution success
It's something the jaded and skeptical take for granted. Failure, whether firsthand or vicarious, is the fuel that drives incremental growth and success.
You need it to grow.
Here's the problem most firms run into. Those who choose to set goals for the new year do so with the expectation of success. Many of us begin with the unrealistic expectation that things are going to go exceedingly well.
We're disappointed when it doesn't.
When we fail, we're often very hard on ourselves. Is our failure due to some kind of weakness or inefficiency on our part?
Not usually.
The cause is something a bit more, nefarious. Our expectations are to blame. Our fuzzy, implicit and unrealistic expectations wear our emotional resolve down. There's a simple way to avoid this problem. A strategy that, when used correctly, creates a virtuous cycle automatically. What is it?
Condition your firm to fail forward.
Create New Year's resolutions.
Set goals that are timed, concrete and measurable.
Do your very best to create something that will take you in the direction you'd like your firm to go.
Expect and prepare to fail
But fail forward.
What does that mean exactly? It means that you're fully aware that things aren't going to go as planned. You're going to miss the mark on your first attempt. That's okay.
Find one thing.
Just one, single, tiny detail you can fix permanently. Then you implement that fix. Then, you try (and fail) again. Find another tiny detail you can fix permanently. Then you try again.
Are you seeing this?
You're making systematic improvements towards your goals. You're prepared for failure. Failure isn't a disruptor or an agent of chaos, it's the tool that drives you forward.
This is great and all…
But it doesn't really give you a whole lot of clarity about the goals you can set now, does it? Which New Year's resolutions are appropriate for law firms?  Where do you focus your attention?
You look for trouble spots.
Here are a few areas you can use to approach goal setting in an appropriate way.
Resolution #1: Improving utilization rates
Your utilization rate is a reflection of your firm's productivity and billing efficiency. The higher your utilization rate, the more efficient your firm.
This can be difficult to manage.
Most firms are buried under an avalanche of nonbillable work. They spend a significant amount of time on tasks that simply fail to ring the meter.
How do you fix this?
You learn about the gaps in your firm's utilization
Identify strategies to improve your firm's utilization rate via utilization optimization
Pick one element to improve, ignore other strategies until you achieve a decisive win
Let's break this down even further.
Bad habit: poor/inaccurate timekeeping
Cue: Tracking time away from my desk
Routine: I reconstruct my time, on post-its, at the end of the month
How to change: Find an automatic time tracking tool. Create a tiny habit to make usage permanent
See how the win is baked in?
Resolution #2: Boosting realization rates
Realization rates are on the decline.
A Thompson Reuters report found that collection realization rates are in free fall for many firms. This doesn't have to be the case for you. As you know, your realization rate measures the amounts you bill vs. the amounts you collect.
It's sobering.
Many firms find write-downs and write-offs to be a consistent part of their practice.
It doesn't have to be.
Let's say we resolved to fix this in 2019. How would you go about fixing this?
Discuss with your team. Identify the causes of poor realization internally
Use realization optimization to improve your firm's billing, collection and overall realization rates
Implement a fix for the easiest cause (e.g. invoicing regularly). Make the fix permanent.
What if we broke this down further?
Bad habit: I'm too busy. I forget to send out invoices on time
Cue: I don't have automatic reminders
Routine: I send the invoice late, clients think they've already paid and dispute their bill
How to change: Automatically convert tasks to time entries. Create automatic reminders sent via text, app or email to send invoices on time. Invoices sent out automatically
See it?
The path to success comes in steps, not leaps.
Resolution #3: Improving work/life balance, increasing billables automatically
Associates are struggling with burnout.
They're consistently expected to deliver more with less. It's common for associates to feel they're only productive on nights and weekends. This isn't a mandatory state of affairs.
Believe it or not, burnout is optional.
Attorneys are losing as much as six to eight hours, a full workday, every day, on nonbillable work. This destroys work/life balance and it makes it difficult for attorneys to do their best work over the long term. Contrary to popular belief most attorneys need more time, not less.
How do you fix this?
Identify your total pool of common/must-have to-dos (e.g. drafting briefs, meetings, deposition, administrative, intake, marketing, etc.)
Segment your to-dos into four categories: (1.) outsource (2.) delegate (3.) to-do (4.) delay/discard
Determine when and how to outsource/delegate
Use a legal project management tool to manage important to-dos and items to delay/discard
Let's simplify this.
Bad habit: I do everything in my firm myself (poorly)
Cue: I'm distracted by the latest to-do or most urgent fires. I'm always behind
Routine: Every month I fall further and further behind
How to change: Use a practice management tool to direct my attention. Hire one person (freelance or employee) to handle _____ for me
If you're paying for a tool you're more likely to use it. If you've hired someone to help you, you're more likely to give them something to do.
See how the win is baked right in?
Failure. It's the secret to New Year's resolution success
It sounds unreasonable.
But the data shows researchers are right. You're going to fail to keep your New Year's Resolutions. When you have the right structure this is a very good thing.
Focus your attention on failing forward.
Learn to see failure for what it really is. An opportunity for error correction. With the right approach and a bit of know-how, you'll find failure leads your firm to a virtuous cycle of success.